Abolishing Google's Ad Position Metric
Good news or bad news for your brand?
On September 30, Google is slated to update the search engine results pages (SERPs) again with the "ad position sunset" change.
In preparation for this change, Google released two replacement metrics for impressions and two replacement metrics for search which include:
Impressions (Absolute Top) %
Impressions (Top) %
The first two metrics indicate the timing and location that ad impressions display above the organic results.
Search (Absolute Top) Impression Share
Search (Top) Impression Share
The last two metrics relate to the two impression share metrics showing the share of impressions that were eligible compared to the estimated number of impressions, above the organic page results.
These new metrics are having a mixed effect on marketing professionals.
Background:
Over the past decade, the Google algorithm has changed many times and the evolution of search engine optimization (SEO) came to bear new meaning with the Panda update in 2011. Back then, "content is king" was a common phrase, but most marketers implemented strategy with keywords and metadata. With these changes, marketers picked up the importance of following best practices like avoiding "keyword stuffing" and instead became better at writing content that made sense to the end-user.
In the ad world, search advertising had changed alongside SEO, although average position remained constant for the most part. For example, Google changed its SERP pages in 2016 increasing to multiple ads, thereby making average position irrelevant as the indicator for where an ad displays on a page.
And while reporting impressions is meaningful, it was even more important to monitor where your ads were on the page. Ad average position as a metric became less relevant when right rail ads were retired in 2018. Depending on where your ad fell on the page, the click-through rate may or may not make sense without the new metrics.
For example, the image below is showing featured right rail ads similar to what you see in the top two ads.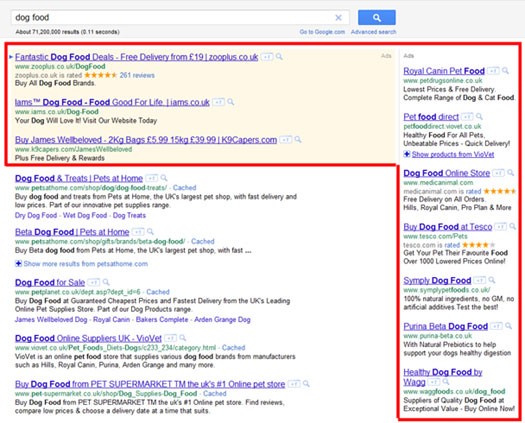 When right rail ads were retired, this allowed ads to more consistently align with organic content already showing up in search results. Now the ads match organic results more consistently as shown below: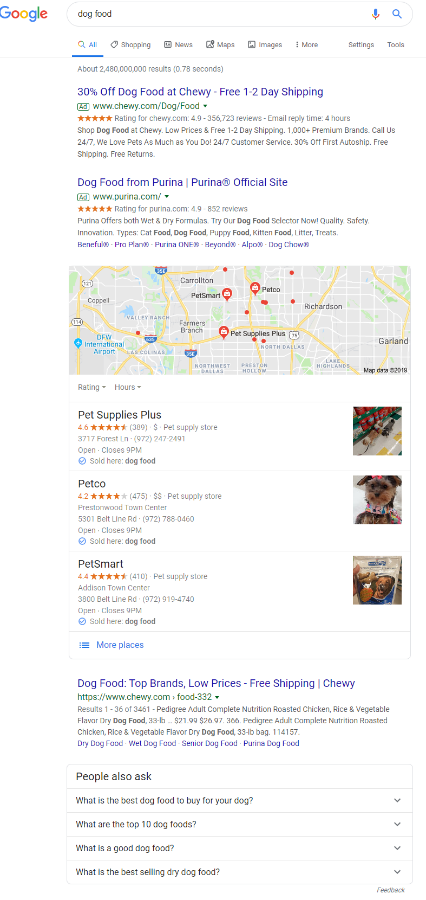 Why Should You Care?
Metrics in ad reporting should inform business decisions and with the removal of right rail ads in 2018, the ad position metric had become an obsolete marketing results metric. Marketers can now use the new metrics to optimize and inform business based on the impressions and results.
Last year, HCK2 performed web audits that included Google ad position as one of our metrics. We will no longer be using ad position as a metric and instead, will leverage Google's new metrics.
Questions? For more information regarding this topic, please contact: kelly.christensen@hck2.com
Source: https://searchengineland.com/google-ads-intros-new-ad-position-metrics-307767