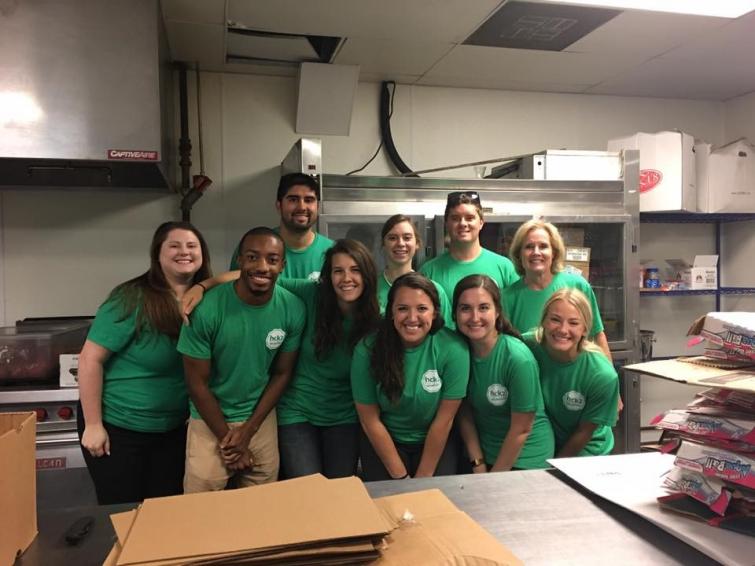 Busting Hunger in Dallas ISD
Many know HCK2 Partners for our work, strong relationships with clients, fun(ny) t-shirts and company events. But some don't know that one of our pillars we pride ourselves on is community involvement and giving back to causes that have a deep place in our heart.
Ending hunger is one of those causes. It is difficult for us to comprehend that there are hundreds of children right here in North Texas who do not have enough food every single day. In Dallas County alone, there are approximately 179,020 children who are food insecure, meaning they have a lack of access at times to enough food for an active, healthy life.
To help stop this heartbreaking problem, we recently partnered with Entrepreneurs For North Texas (EFNT) to volunteer at Hunger Busters for an afternoon. Hunger Busters is a Dallas-based charity focused on feeding kids and fueling futures by providing a much-needed third meal of the day to food-insecure children in Dallas ISD through its "Feed the Need" after school program.
We assisted in making 1,500 sandwiches and bag lunches for children to have once they leave their summer school program or camp. Did you know during the school year 87 percent of Dallas ISD students rely on school-subsidized breakfast and/or lunch as their only resource for food and do not eat a third meal? In the summertime, those who don't go to a summer program have even less access to regular meals.
We were honored to help feed 1,500 hungry children as the meals are delivered daily to the 11 Dallas ISD schools in the program. To learn how you can help in the fight to end child hunger in Dallas, visit www.hungerbusters.com.