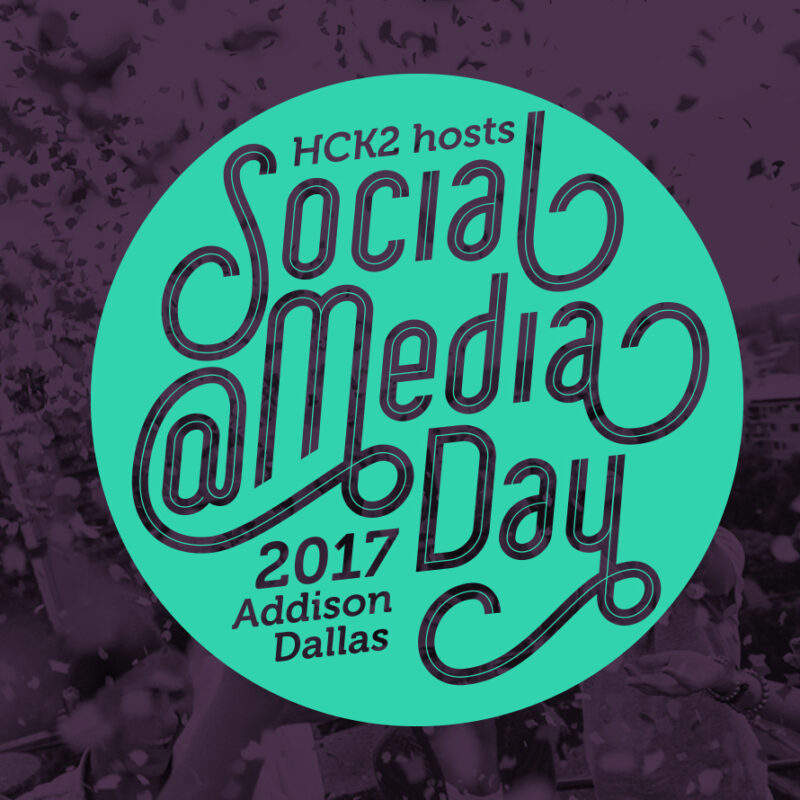 HCK2 to host Social Media Day in Dallas and Addison – #TXSMDay
It's official, even Mashable agrees! HCK2 is bringing Social Media Day to our home town of Addison, as well as Dallas on Friday, June 30. To celebrate Social Media Day, we will be hosting several events throughout the day which will include expert panels, photo and networking opportunities at some of our favorite places in the Metroplex.
The day will begin with our Kick-Off Breakfast from 7:30 a.m. to 9:00 a.m. hosted at the Health Wildcatters Conference Space. The breakfast will feature a panel discussion with social media professionals from multiple industries, some of whom will include:
From there we will head over to The Rustic for our Networking Lunch from 11:30 a.m. to 2:00 p.m. This will be an opportunity for social media enthusiasts and professionals to gather together and celebrate the power of social media in our world. An onsite photo booth will be available for attendees to share on their social channels and share the message of Social Media Day with their friends and followers.
Lastly, attendees are invited to close out Social Media Day and toast with us at our favorite watering hole! The third and final event of the day will be our Celebration Happy Hour from 4:00 p.m. to 6:00 p.m. hosted at the Addison Ice House, right below HCK2's offices! This is a perfect chance for people who could not attend the earlier events, but still want to be a part of Social Media Day and meet other like-minded professionals.
By hosting Dallas' inaugural Social Media Day we hope to provide an outlet for social media professionals and aficionados to come together in support of a growing industry and personal passion. All are welcome to register and attend, but we will be live streaming portions of these events for those who are unable to make it.
Use #TXSMDay for socializing posts and to stay in the loop throughout Social Media Day!