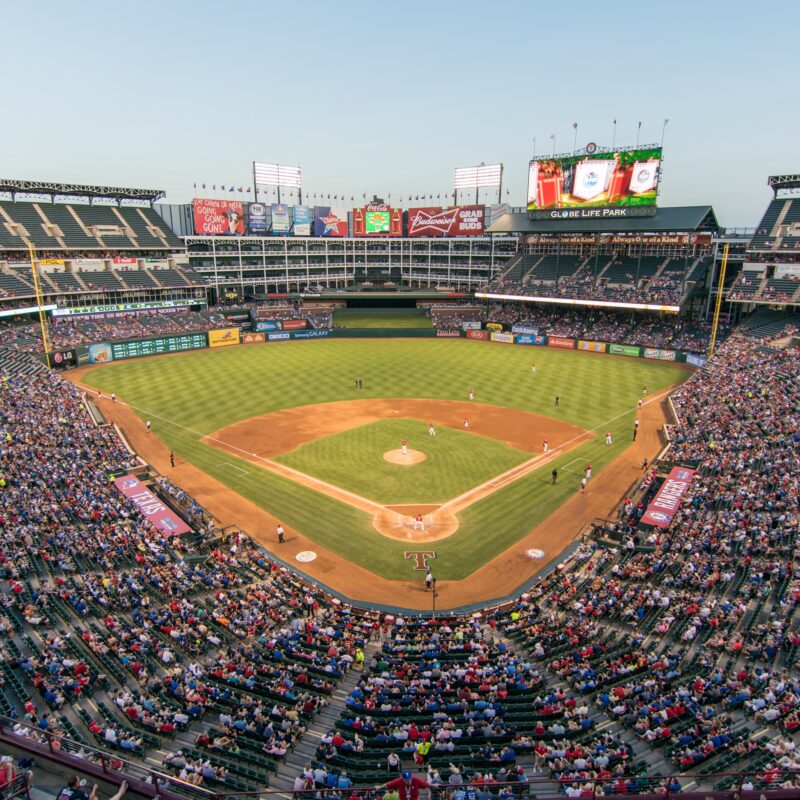 Take Us Out to the Ball Game
Yesterday, the HCK2 team was in a full-fledged fun mode as we took a break from work and our busy schedules to root (root, root) for the home team, the Rangers! Dressed in our game day attire, designed by our awesome creative team, the shirts summed up the day with "We Play Hard" written on the back.
Festivities were abundant when the HCK2 team arrived at the ball park. The day started with grilling burgers and hot dogs, getting to know the new team members and playing Bags (a.k.a. Cornhole to our Buckeye colleague, Molly).
At the game, we cheered on the Rangers as they beat the Oakland Athletics with a score of 3-1! The HCK2 team couldn't get enough game day treats with snow cones, beer and peanuts to go around. After such terrible weather the days before, it was a great and sunny day to watch America's favorite pastime.
To see more pictures from our game day fun, visit our Facebook!