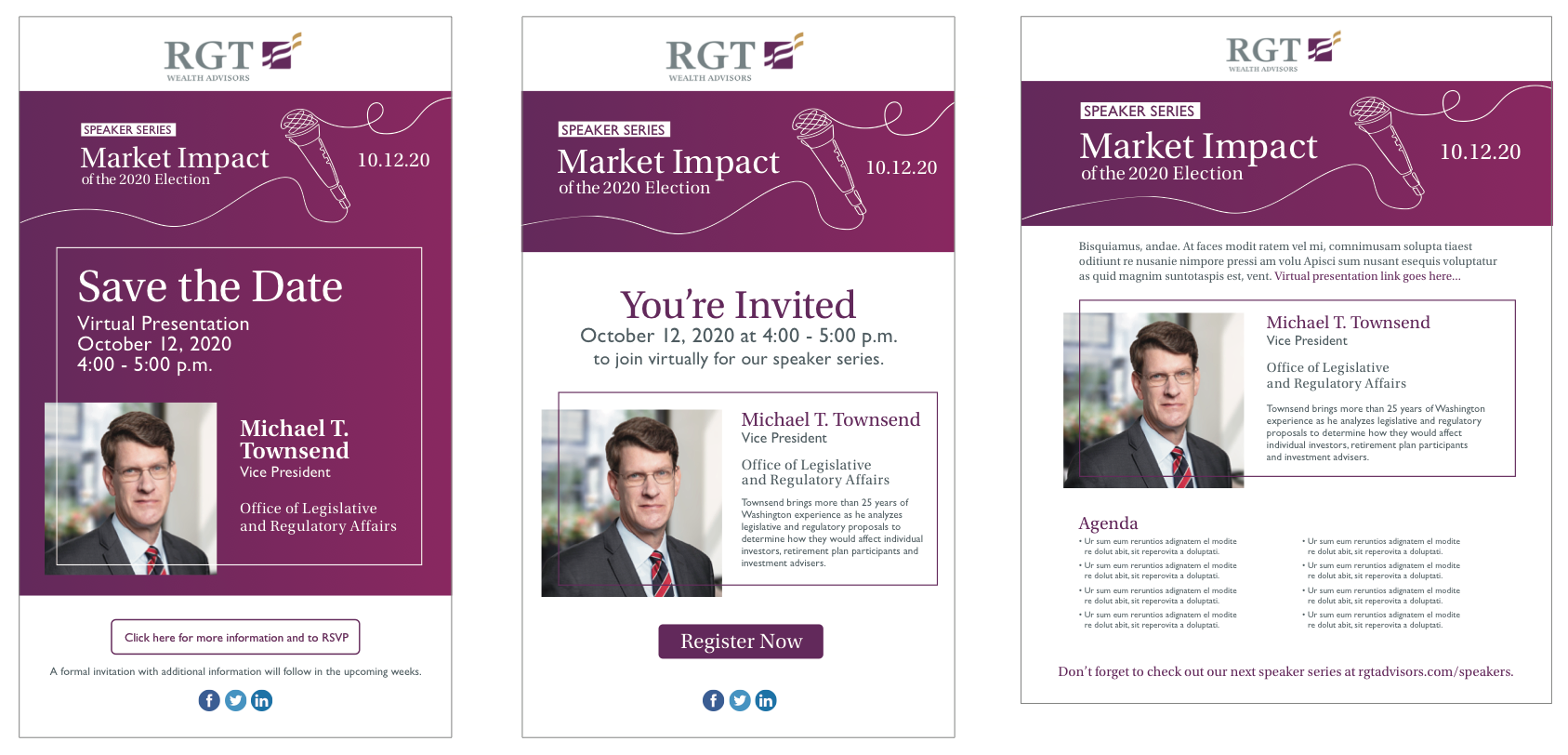 Welcome to the Virtual Event Era
The global coronavirus pandemic has canceled countless events over the past seven months, and has forced many organizations to shift to a virtual alternative for the foreseeable future. In fact, Marketing Dive reported that 71% of marketers expect virtual events to continue beyond 2020 and the global virtual events market is expected to grow 23.2% during 2020-2027.
Events are vital marketing and sales components for many businesses. They help connect companies with target audiences in an engaging and interactive way to promote products or services, raise funds, increase awareness around key topics and more. If you're asking yourself, 'How do I put together a virtual event?', HCK2 is here to help you across the virtual event planning and implementation process. From pre to post-event, our team can support your virtual event strategy, programming and KPI tracking to make sure your event is a success.
Pre-event, HCK2 can support your overarching event branding and marketing strategy to make sure the right people are seeing your event and registering for it. This could involve social media strategy from our social team, email marketing campaigns from our digital team or having our PR team make sure your event is included in the top event news round-ups.
At HCK2, we pride ourselves in serving as a true extension of our clients' teams. For virtual events, this support can involve researching and vetting potential hosting platforms for your event and brainstorming ways to keep your audience engaged throughout the programming. From custom Zoom backgrounds and mailing attendees gifts or promo items, to having a catered lunch delivered to each registrant – we can help you create these important interactions and experiences with your target audience virtually.
Once your virtual event is complete, our team can assist with developing and sending your event attendees surveys to capture feedback and other important metrics for your reporting needs.
If you're interested in learning more about our capabilities to make your next virtual event a success, contact Kerri at kerri.fulks@hck2.com.