Munsch Hardt
Ad Campaign and Video Card
HCK2 Partners developed a fresh, new ad campaign that would identify the firm as a modern and confident, yet approachable. The campaign needed to drive awareness around the firm and its services for the Texas marketplace. A combination of print and online media in publications such as D Magazine, Dallas Business Journal, Austin Business Journal, Houston Business Journal and Texas Lawyer helped us reach the right audiences in the right places. The campaign continues with additional versions and messages that help position Munsch Hardt as the innovative law firm to beat.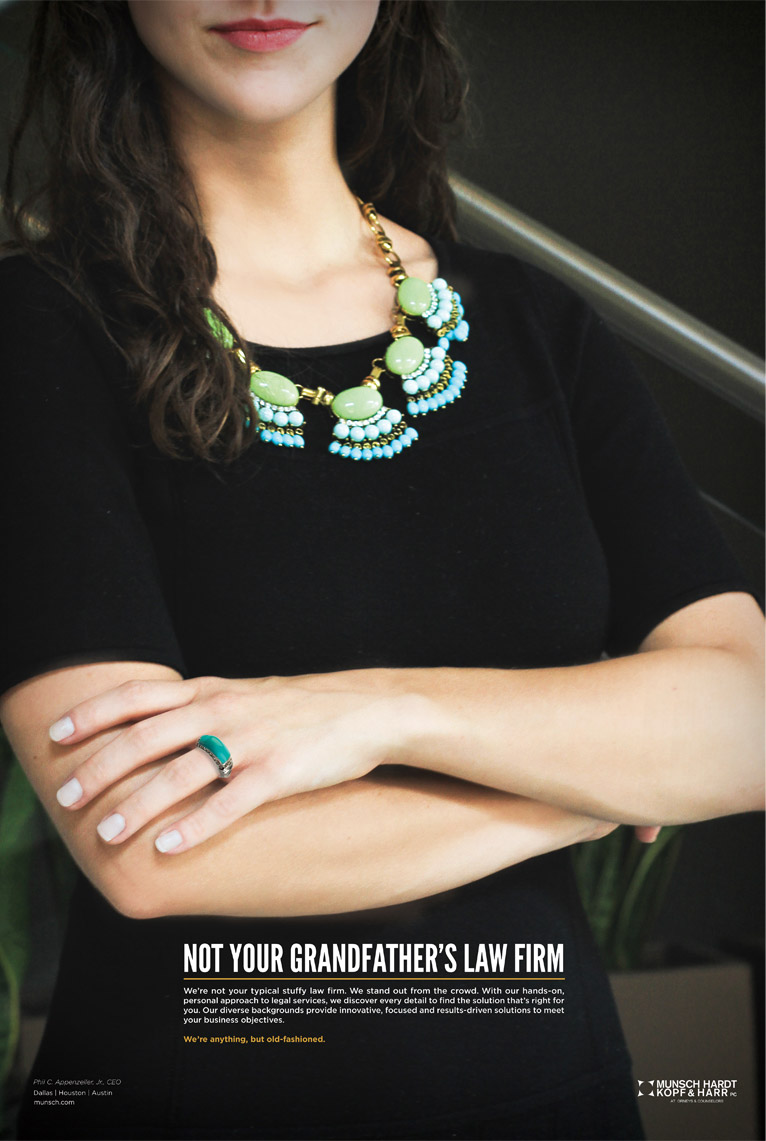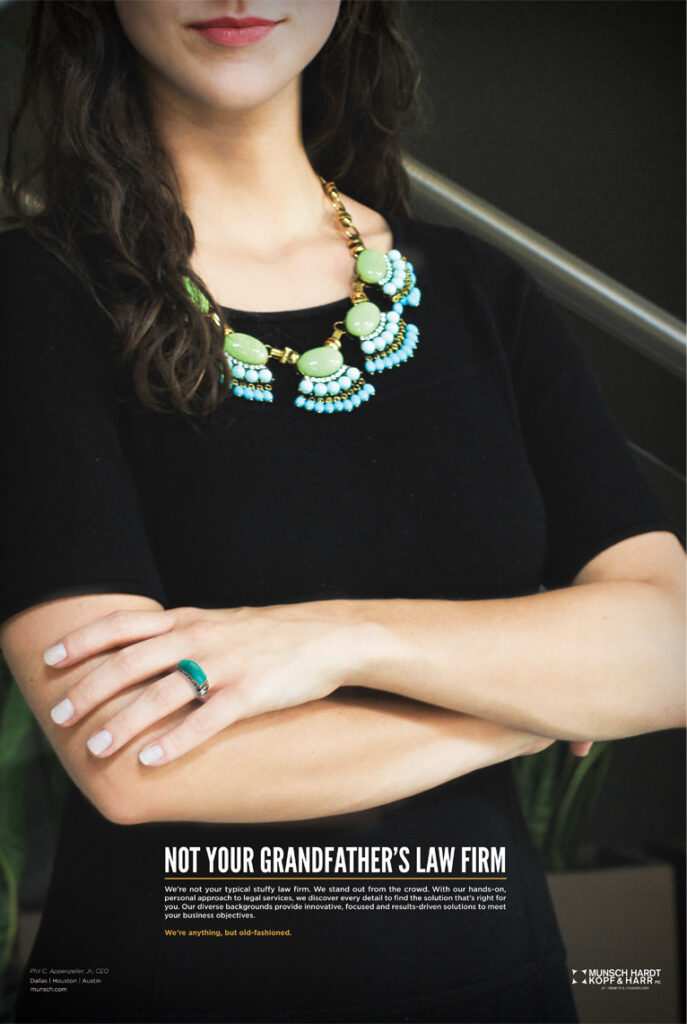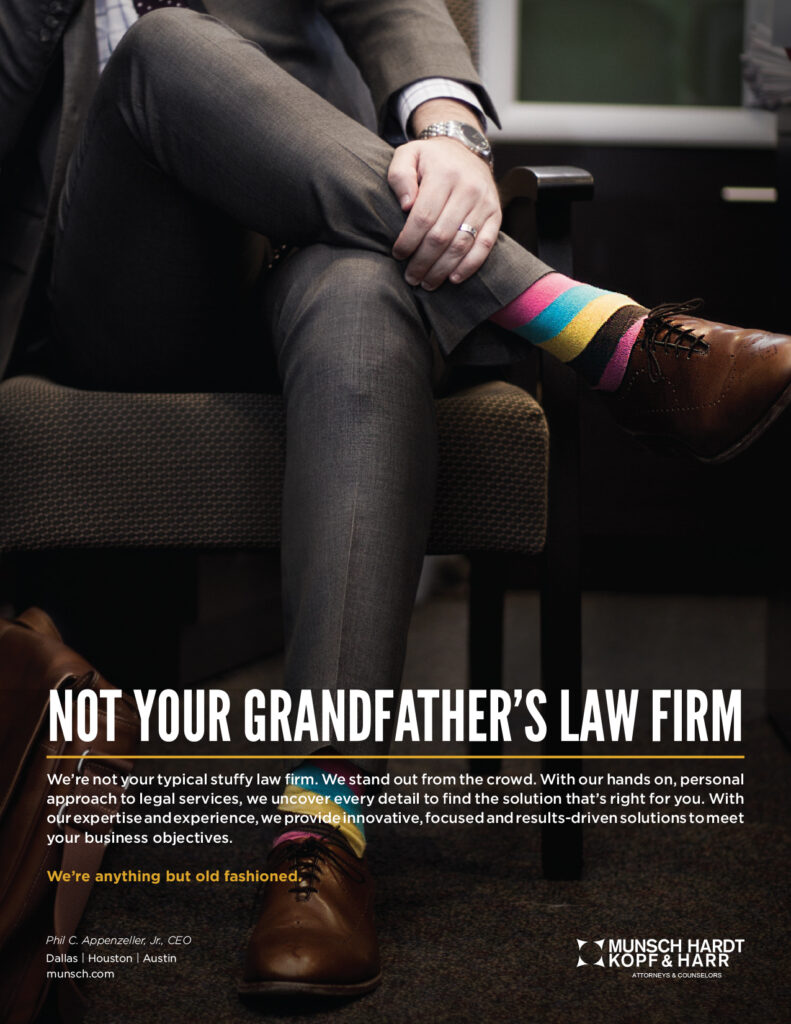 Munsch Hardt wanted to show gratitude to four groups (clients, colleagues, community and the Munsch Hardt family) in a fresh way. They hired HCK2 to write and storyboard a clever New Year's video that captured a consistent cheers in each scene to the four groups by using aspects of their print campaign, "Not Your Grandfather's Law Firm."
The goal of the video was to stand out from anything their competitors have done or might do. The video takes place at a Munsch Hardt New Year's Eve celebration.
When each group is addressed,aspects of the print campaign (the vibrant socks and trendy accessories) are used to keep brand association and recognition strong. The video wraps up in a final cheers to the New Year bringing the Munsch Hardt logo and tagline into play. The product captures how committed Munsch is to their clients, colleagues and industry. The video card clearly embodies the essence of Munsch Hardt as Anything, but Old-fashioned. With only a day and a half to film, the video far exceeded the client's expectations. One attorney even said it was the best card of the year, if not the decade.