Allegro Development
International Media Outreach Strategy & Execution
Allegro Development is a commodity-trading and risk-management software provider based in Dallas, with offices around the world. As a global company, Allegro does not prioritize local coverage, but rather, seeks to establish a media presence regionally in areas of potentially high impact. The company's technology can apply to several different industries, including (but not limited to) oil & gas, energy, utilities, and metals and mining.
The Challenge
As a niche software provider that touches several industries, Allegro Development had the opportunity to develop a unique, expansive media presence across the commodities-based marketplace. Because of this, however, the company experienced some difficulty communicating its capabilities and value proposition in a clear manner specific to each industry. For help, they reached out to HCK2.
The Solution
Working with Allegro, HCK2 developed the following objectives for a thought-leadership driven campaign, specific to trade media:
Increase overall media presence in the oil and gas, utilities, and metals and mining industries.
Increase regional media presence within each industry sector, with an emphasis on expanding beyond U.S.-based coverage.
Establish Allegro as a thought leader overall, most prominently in risk management, across industries.
Maintain at least six bylines in the creation/publication process at all times, with a goal of placing two per month in relevant trade press.
HCK2 conducted research on relevant publications globally and developed a media list of more than 375 publications across 11 industry sectors. We then categorized the publications by industry, specialization and region as a first step in creating tailored pitching efforts. Proactive pitch ideas were developed based on input from subject matter experts on the client side. Those introductory pitches were then distributed to key publications and reporters in order to build solid media relationships, and were kept fresh and relevant by scanning trade media on a weekly basis. Continual tailoring of industry messaging and the ongoing creation of new pitching efforts and events formed the foundation of this program.
Forbes Article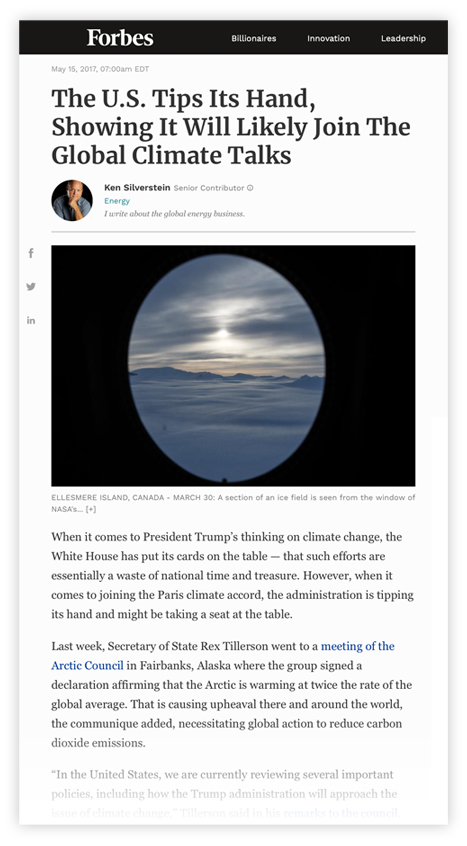 Byline Placement in Oil and Gas
Byline Placement in Global Press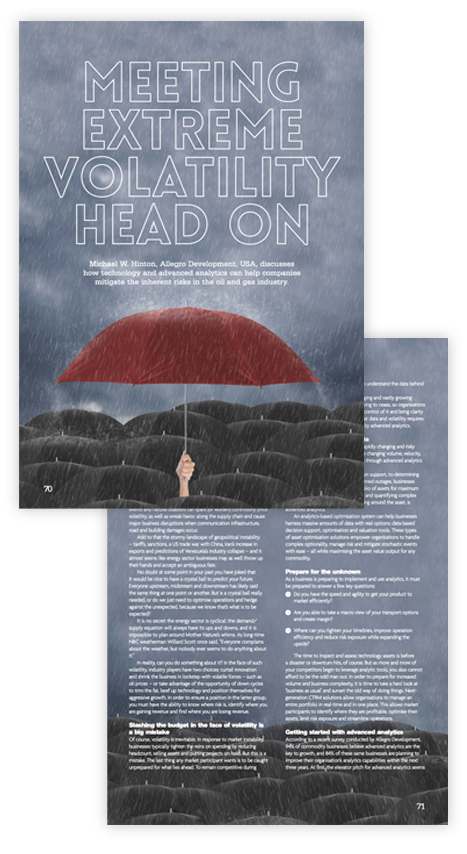 Byline Placement in Shale Magazine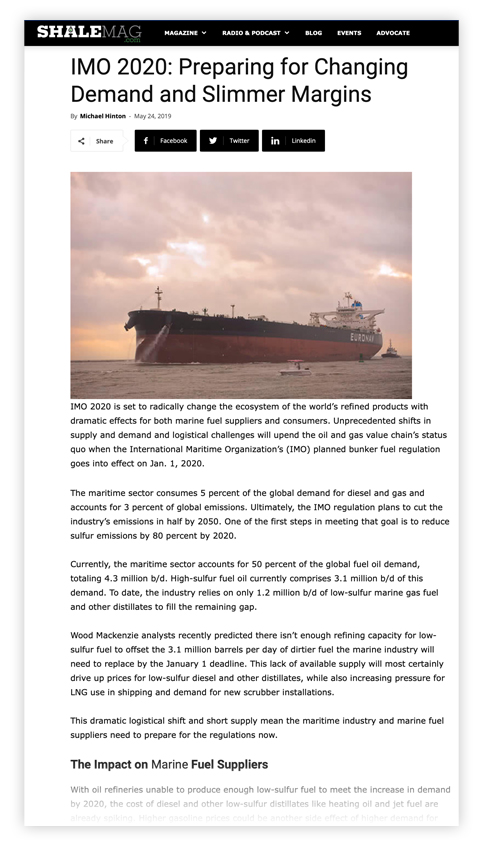 The Results
As a result of HCK2's tailored media outreach strategy, Allegro was featured in 20 industry articles (a 25% increase over the previous year) and averaged three to five byline trade articles per month—a 33% increase over the initial projection—for a total of 42 bylines in 11 trade publications across seven industries, targeting audiences in the U.S., Canada, the U.K. and globally.