Big Sky Construction
WordPress Website Strategy, Design & Development
Big Sky Construction, Inc. provides construction services — from pre-construction analyses to completion and final site execution — to customers throughout North Texas, Louisiana and Oklahoma. Its clientele and expertise spans a wide range of markets, including education, municipal, government, healthcare, corporate, multi-family, hospitality, sports and more.
The Challenge
As a growing company, Big Sky needed a custom website that would grow with it. In addition to showcasing its team and projects in a more modern way, the site needed to meet modern web standards, with a responsive, intuitive interface and an easy-to-use content management system (CMS) for in-house updates — all within a lean budget.
The Solution
HCK2 recommended a customized WordPress template site that met all of Big Sky's needs. The custom design leveraged the company's logo and color palette in an appealing manner within an intuitive and clearly delineated navigation. The dynamic and flexible CMS will allow customization of all content types for years to come.
Before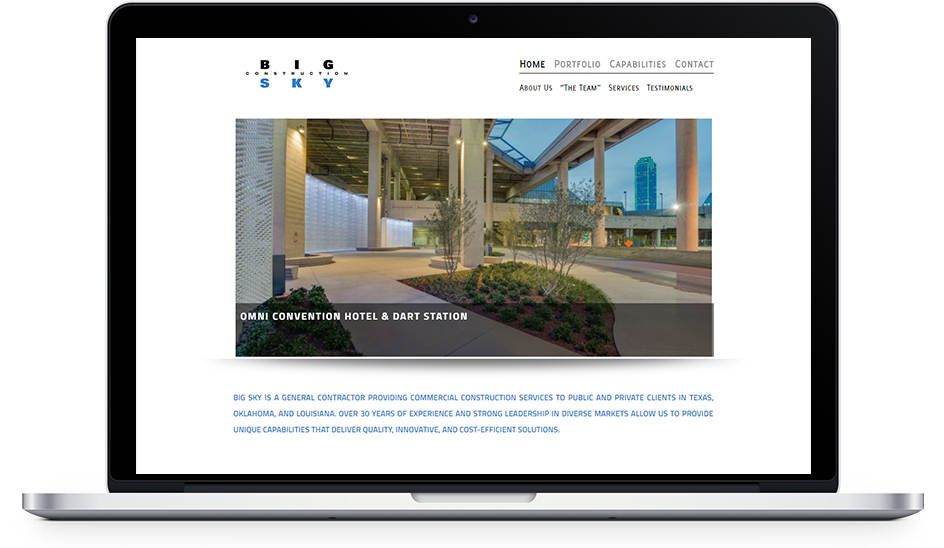 After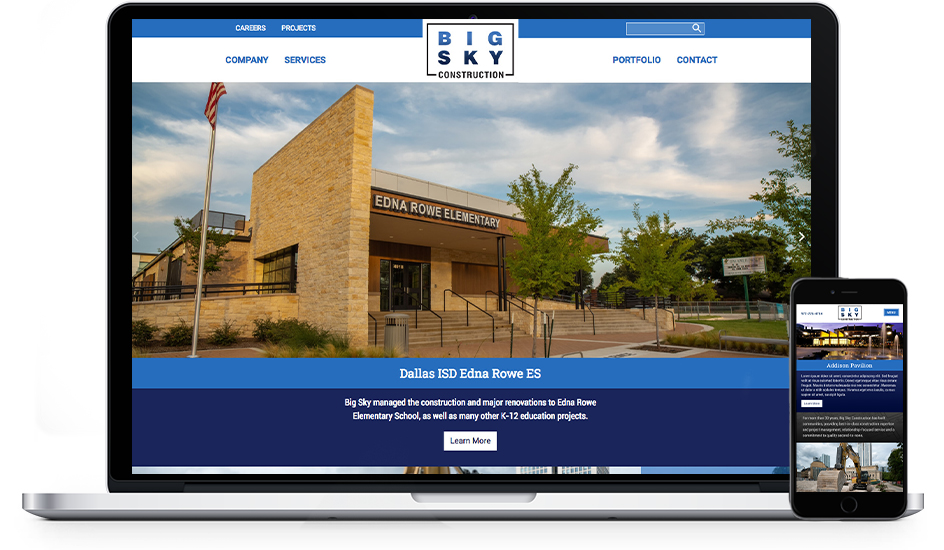 Unique Page Designs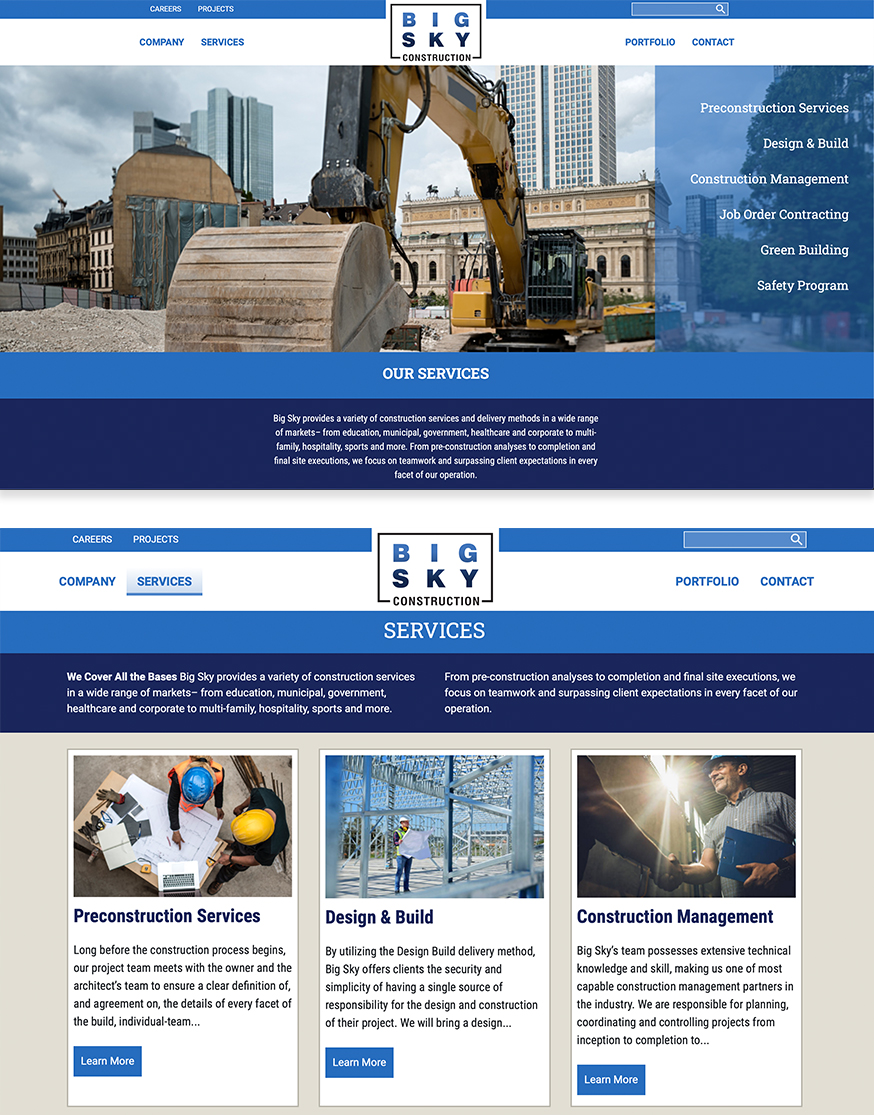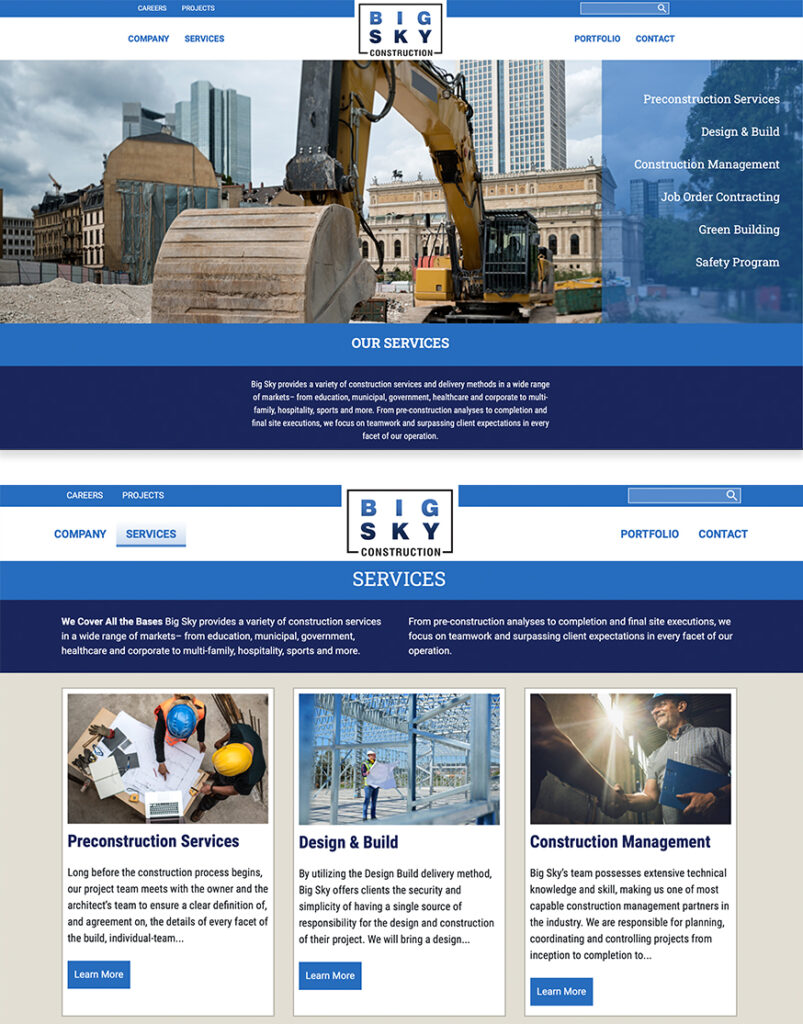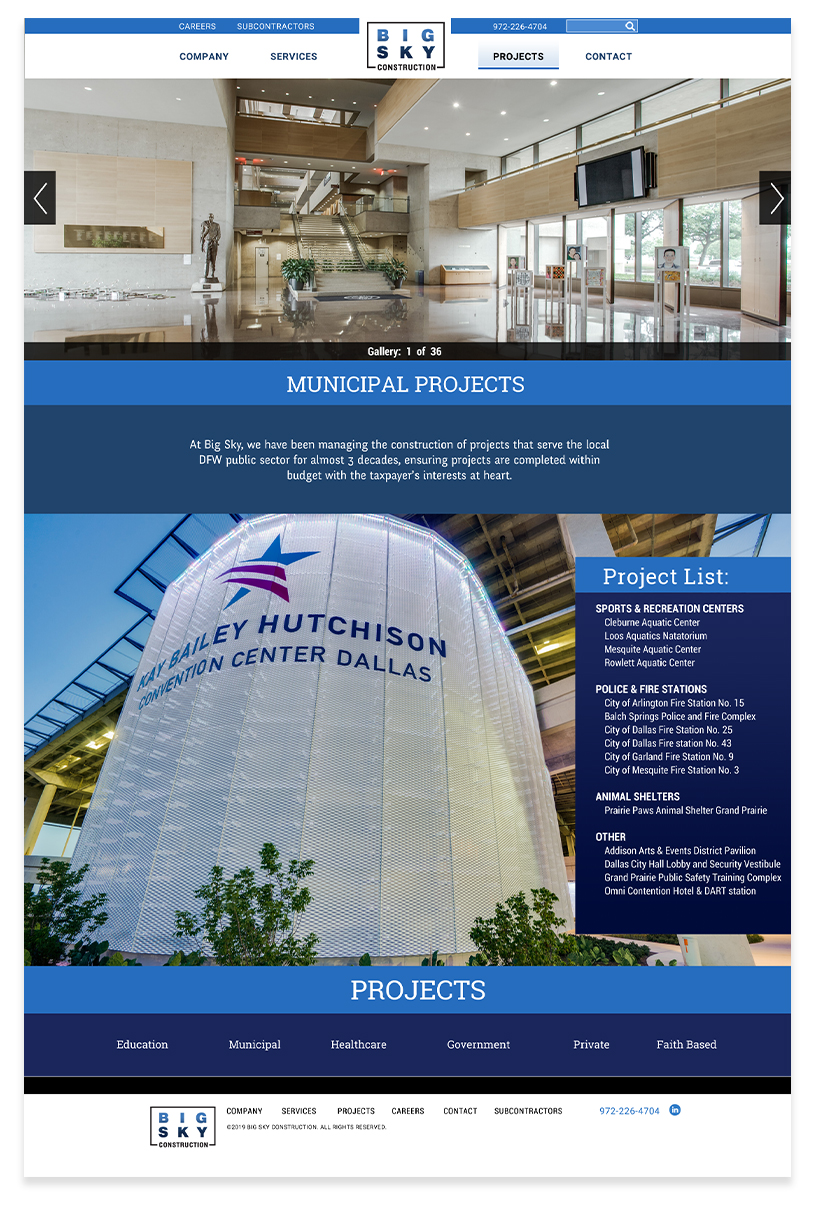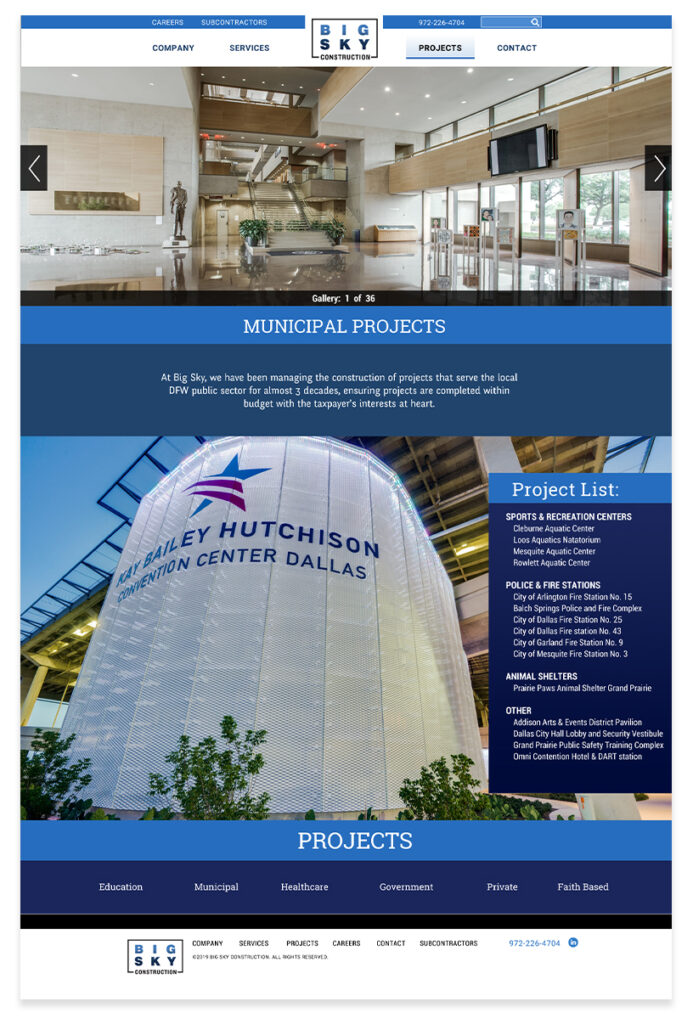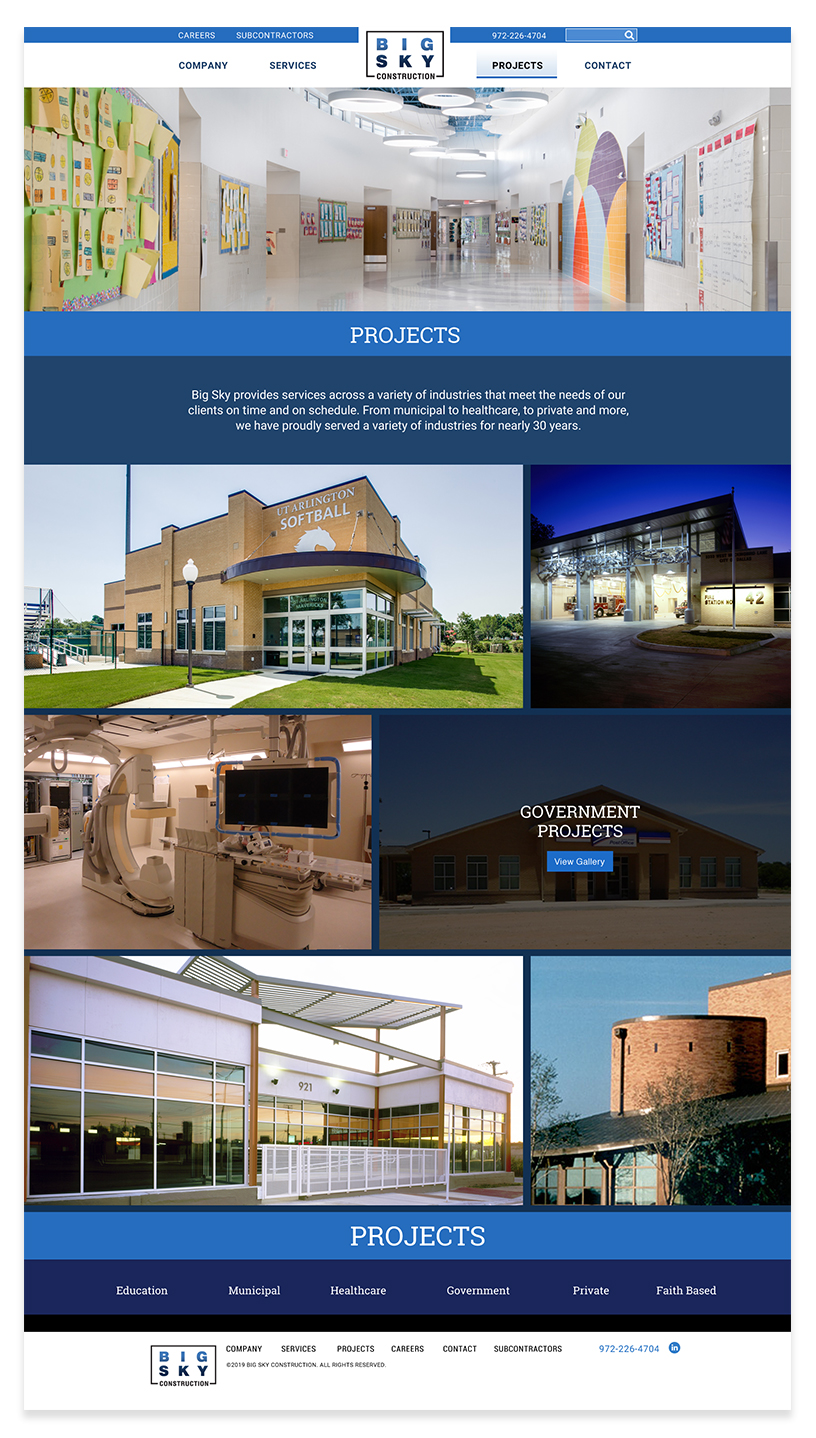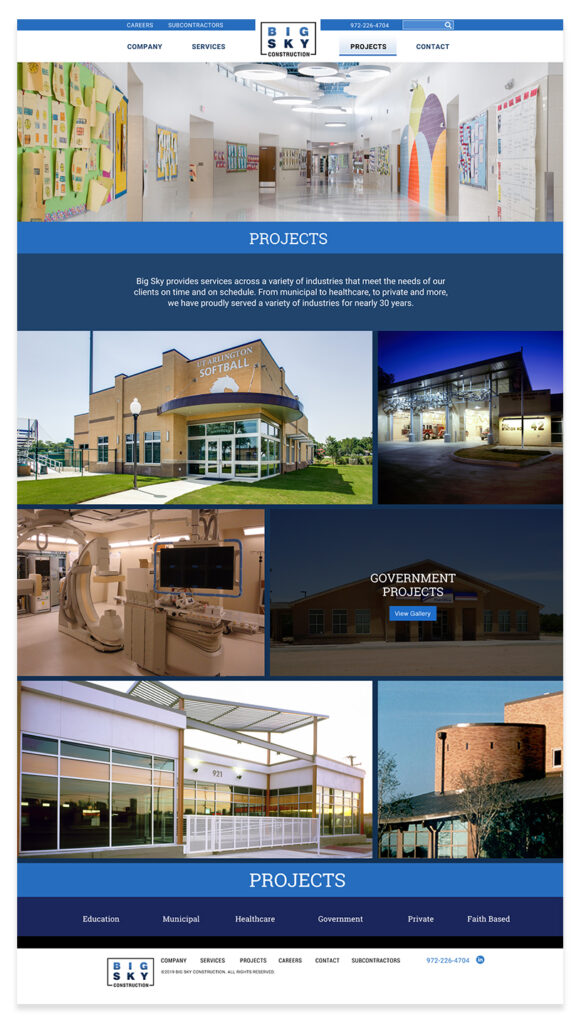 The Result
With its new website, Big Sky's online presence is greatly improved, with a much more user-friendly experience (especially for mobile and tablet users), a highly responsive interface, easily accessible content and more — all within budget.