Fort Worth Symphony Orchestra
Fourth of July Concert – PR
The Fort Worth Symphony Orchestra (FWSO) unites its community through performance, education and outreach, reaching an audience of more than 200,000 annually. Since its creation in 1912, the FWSO has been an essential thread in the city's cultural fabric and the very foundation of Fort Worth's performing arts.
The Challenge:
In an effort to keep its musicians, staff, patrons and donors engaged during Summer 2020 in the midst of the COVID-19 pandemic, orchestra leadership decided to host an American Strong Fourth of July concert at the new Dickies Arena in Fort Worth. The FWSO organized a close collaboration with the Fort Worth Opera, The Cliburn and Texas Ballet Theater in order to create a best-in-class, socially-distanced performance. The FWSO coordinated with DFW's ABC affiliate WFAA to broadcast the performance so audiences could enjoy it from the safety of their own homes.
HCK2 assisted in the PR activation for this campaign with the overarching goals of spreading awareness and motivating people to tune in to the concert.
The Solution:
HCK2 developed tailored, local and national media strategies to help the FWSO achieve its overarching PR goals for this concert. The team helped the FWSO craft messaging for its press release, and distributed it to key local and national media contacts. Additionally, HCK2 submitted American Strong concert event listings to local calendars and other community forums to expand the broadcast's promotional reach.
The New York Times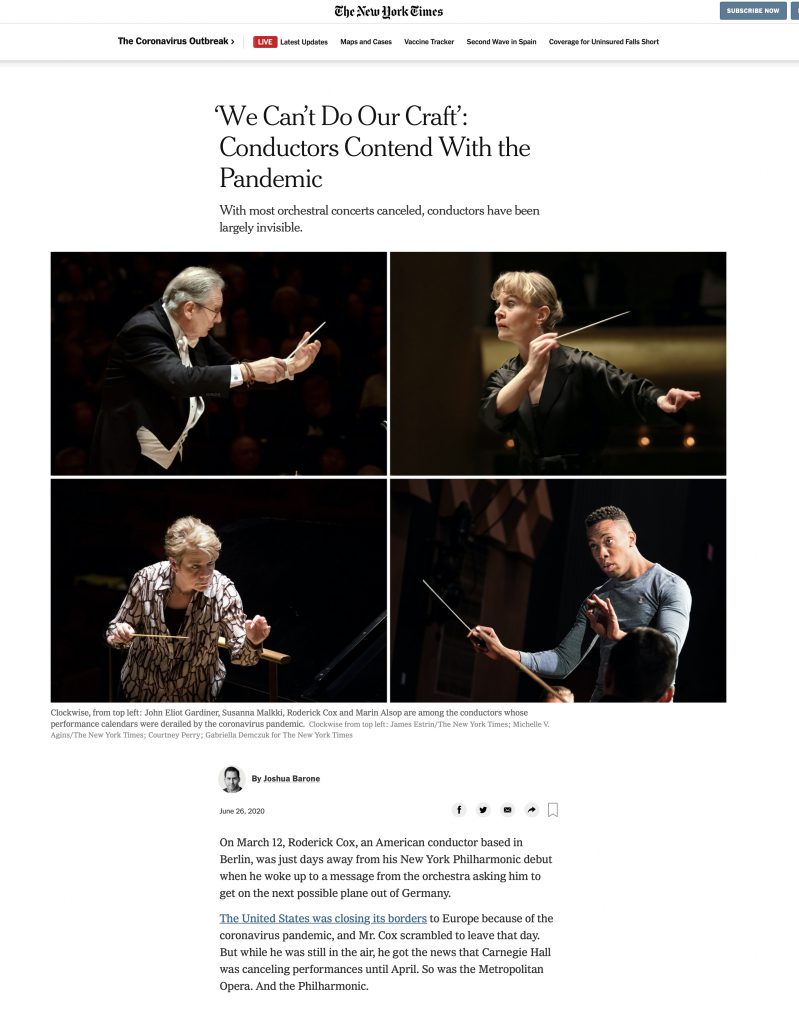 CultureMap Fort Worth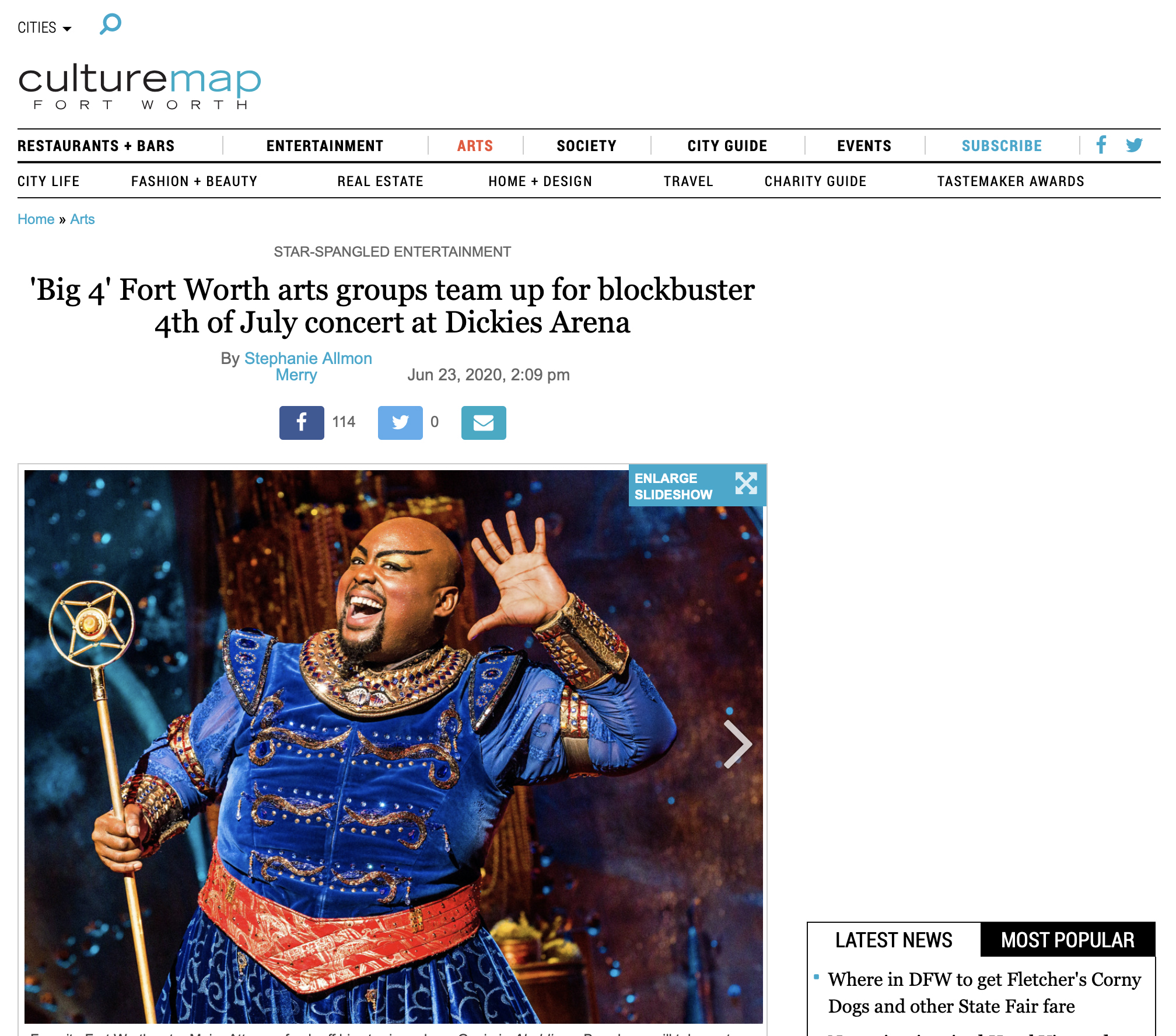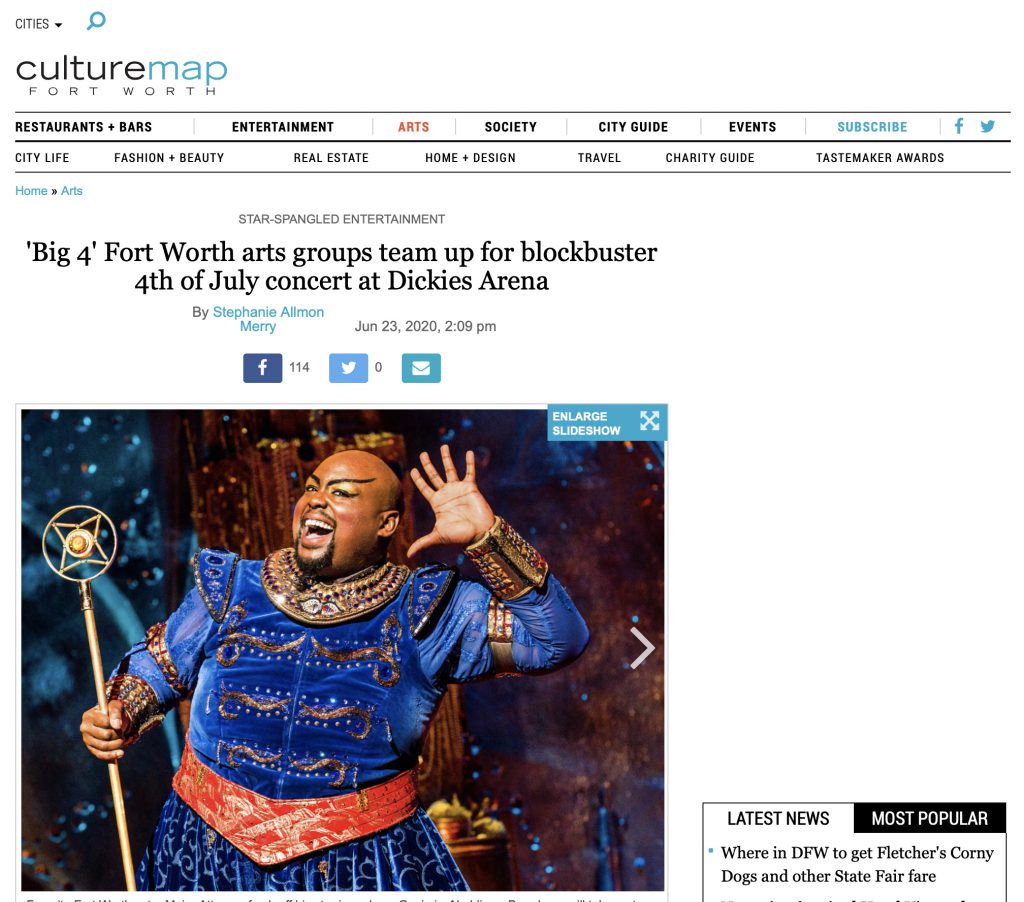 The Dallas Morning News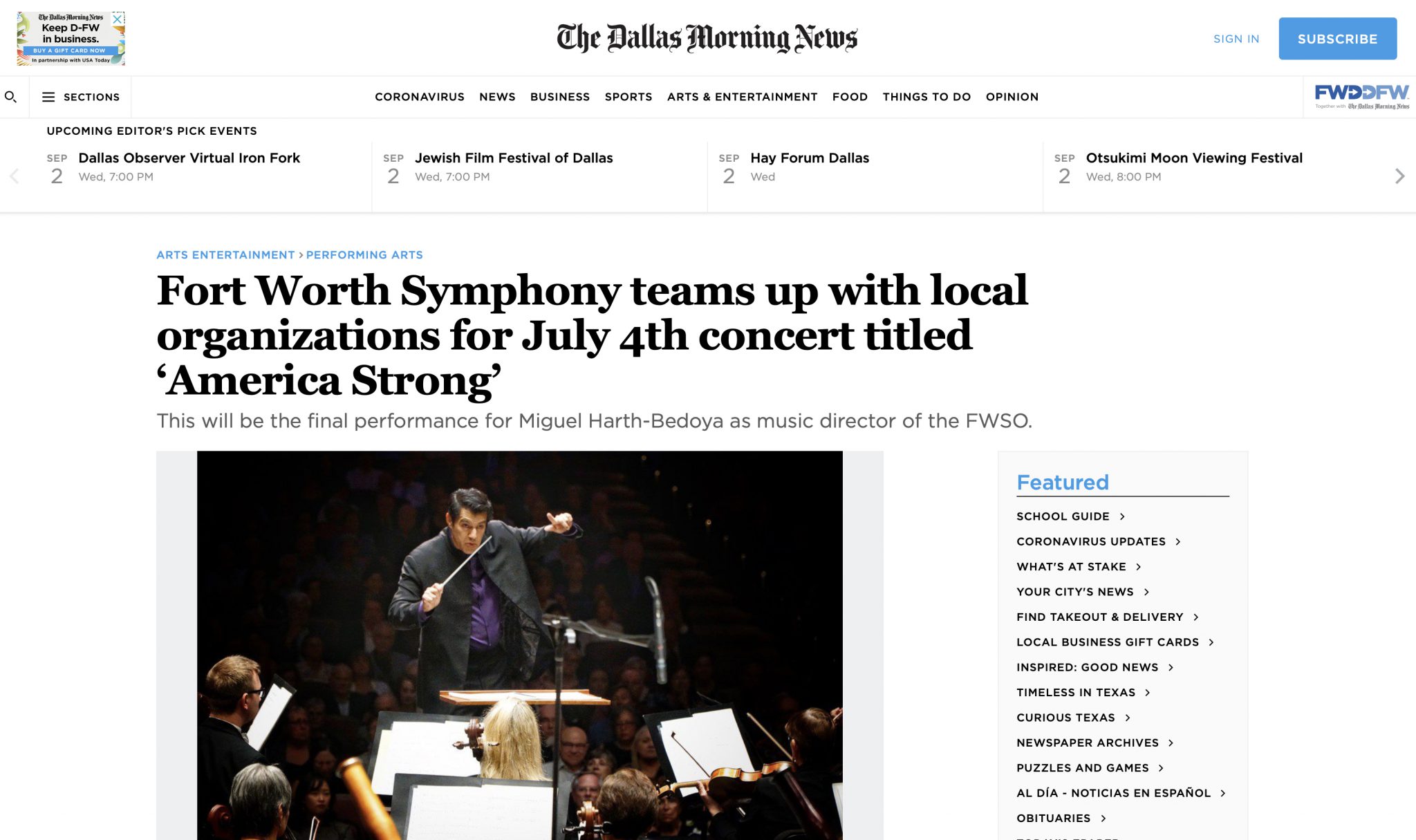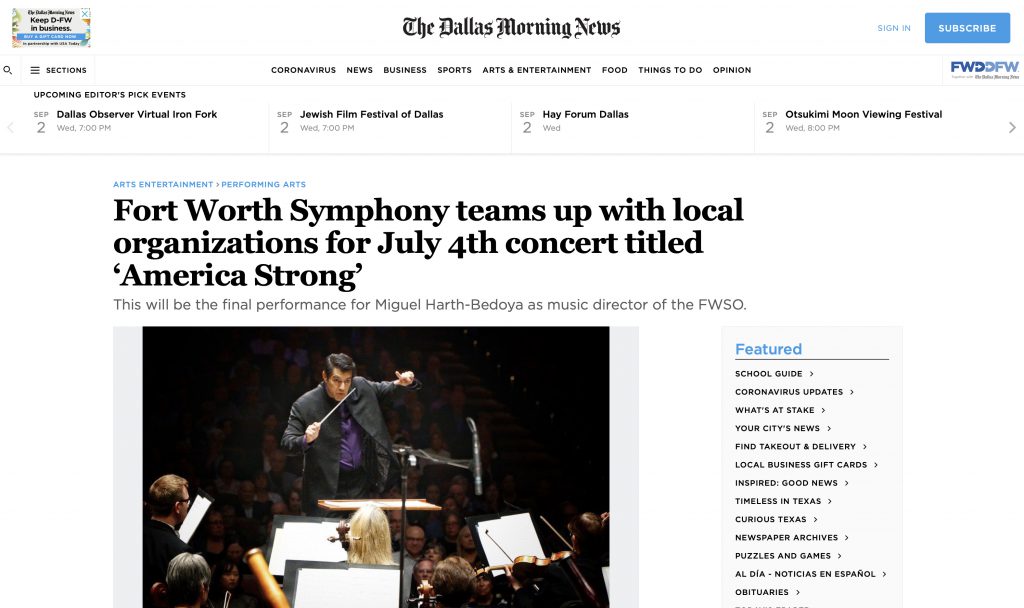 Fort Worth Star Telegram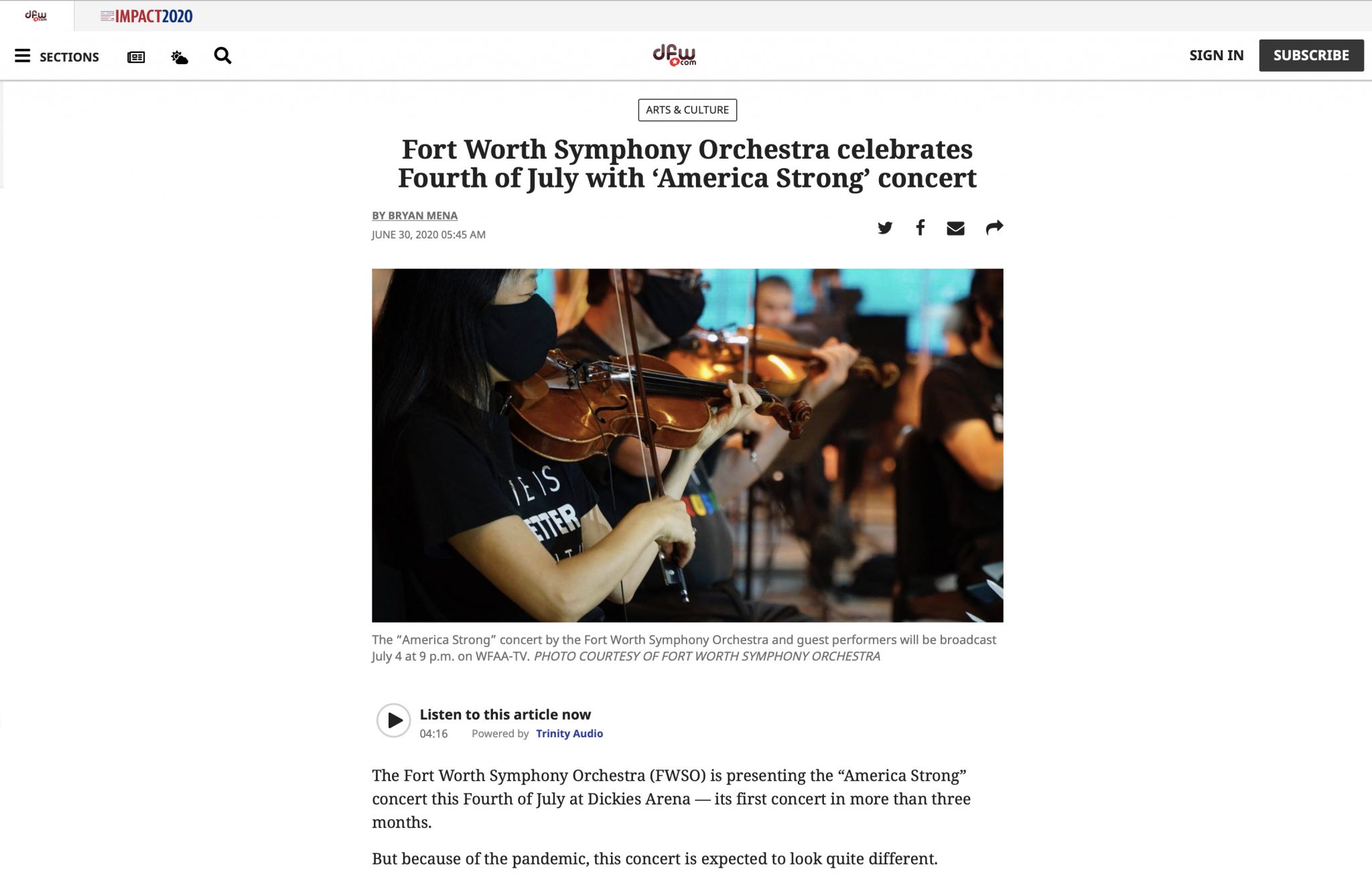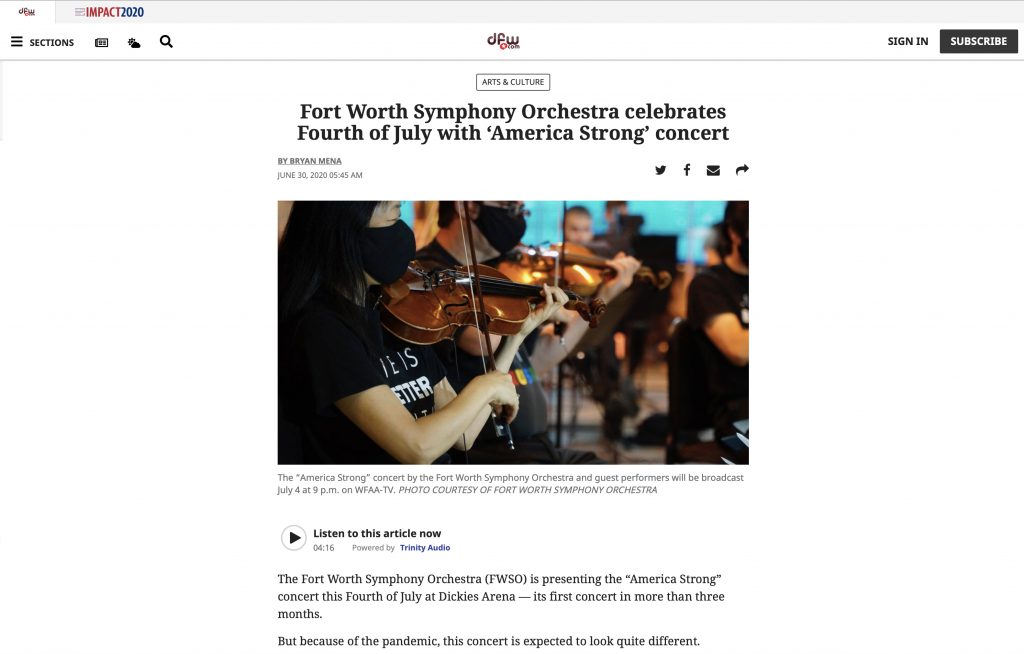 Fort Worth Business Press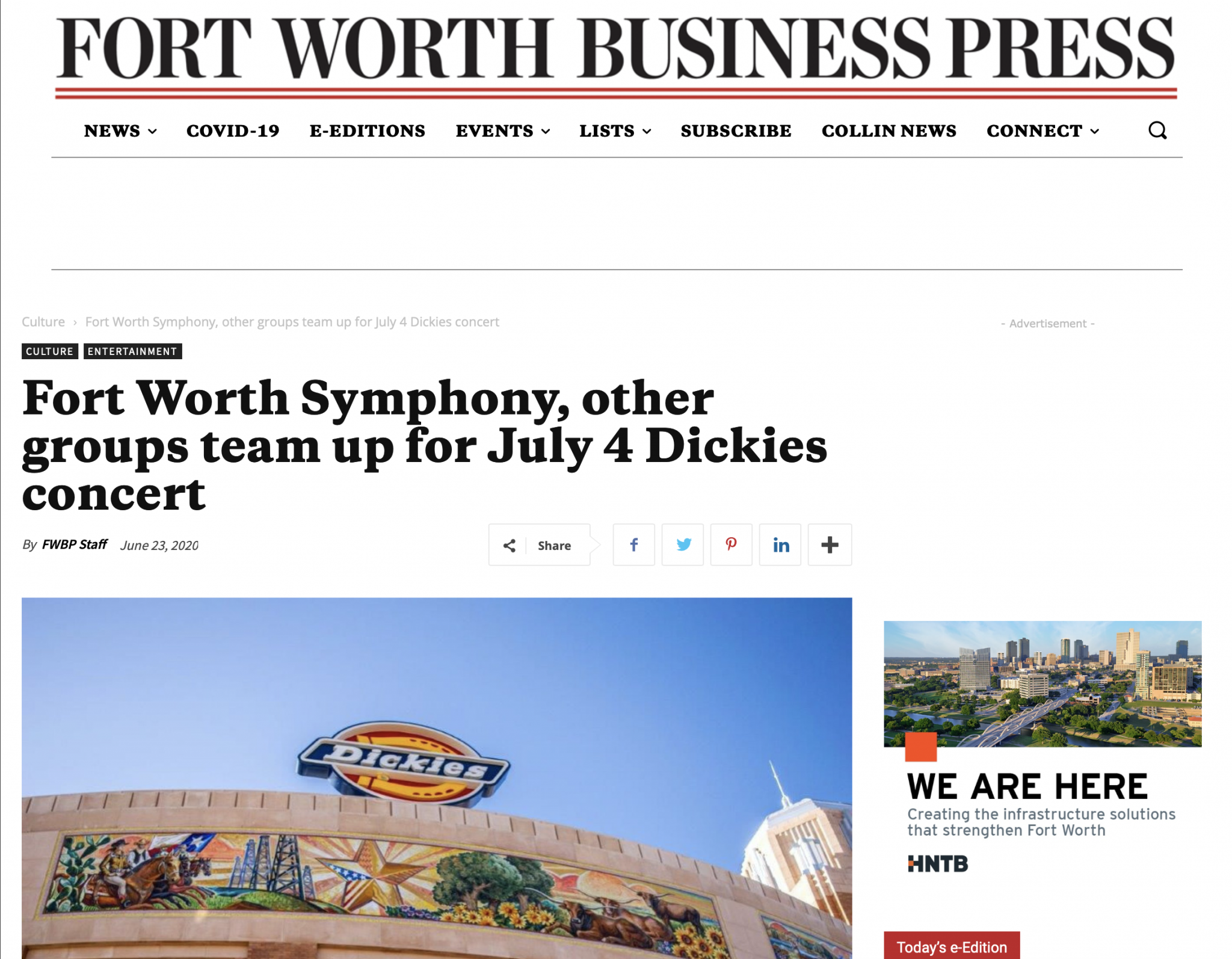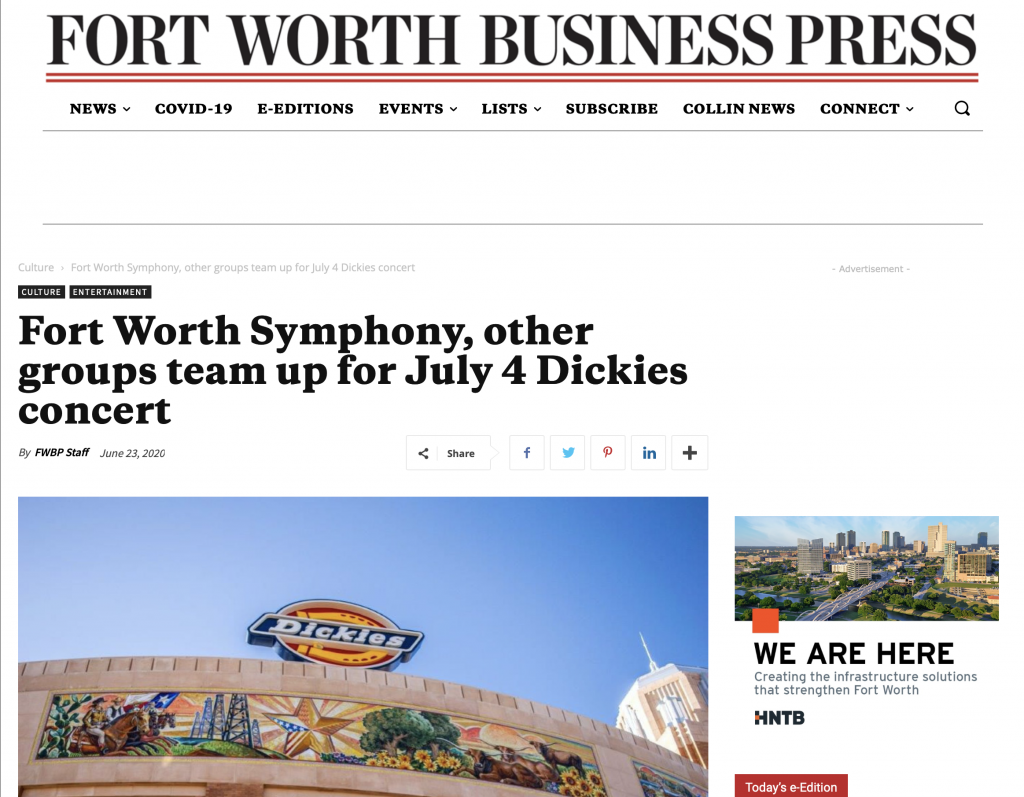 D CEO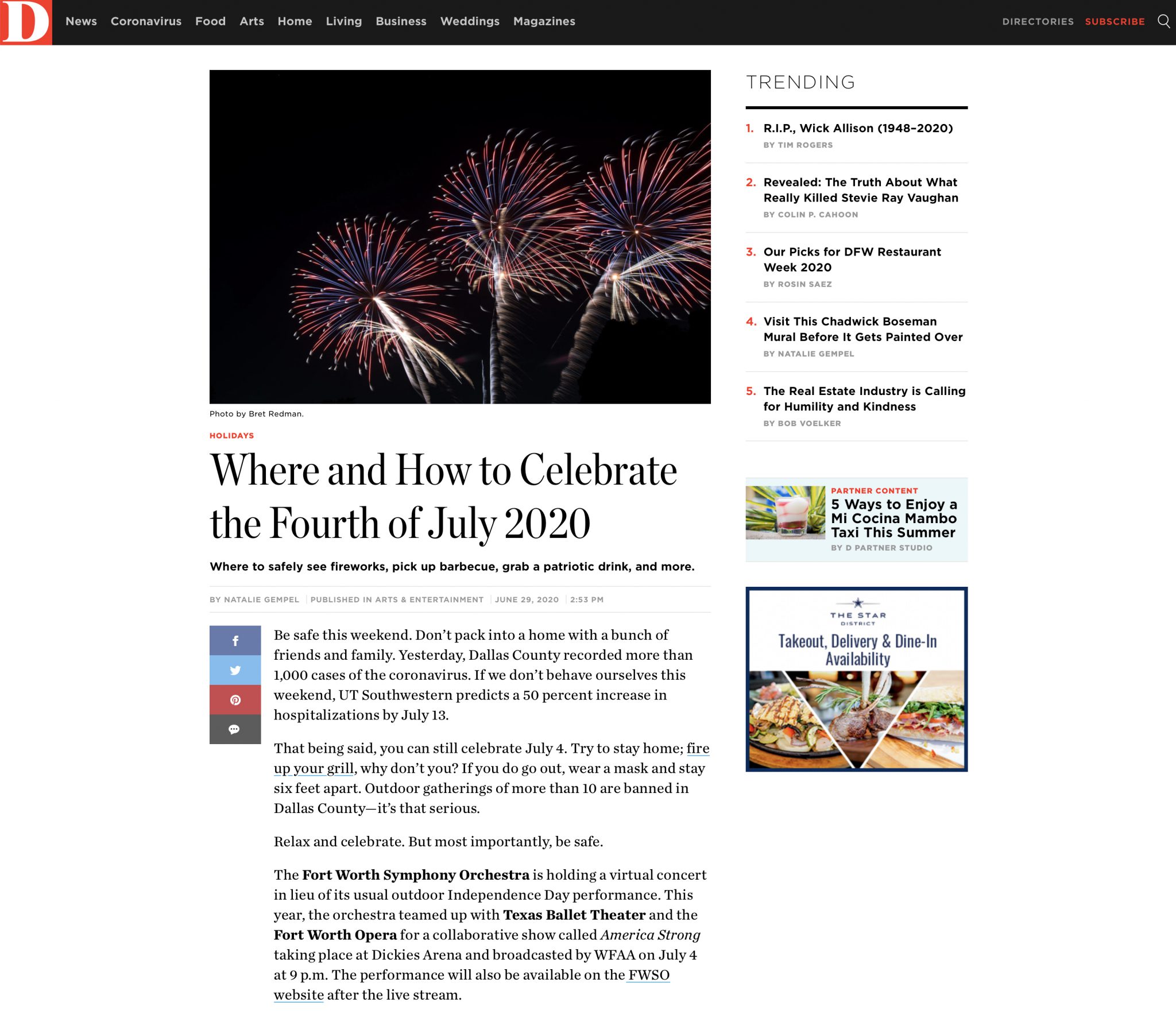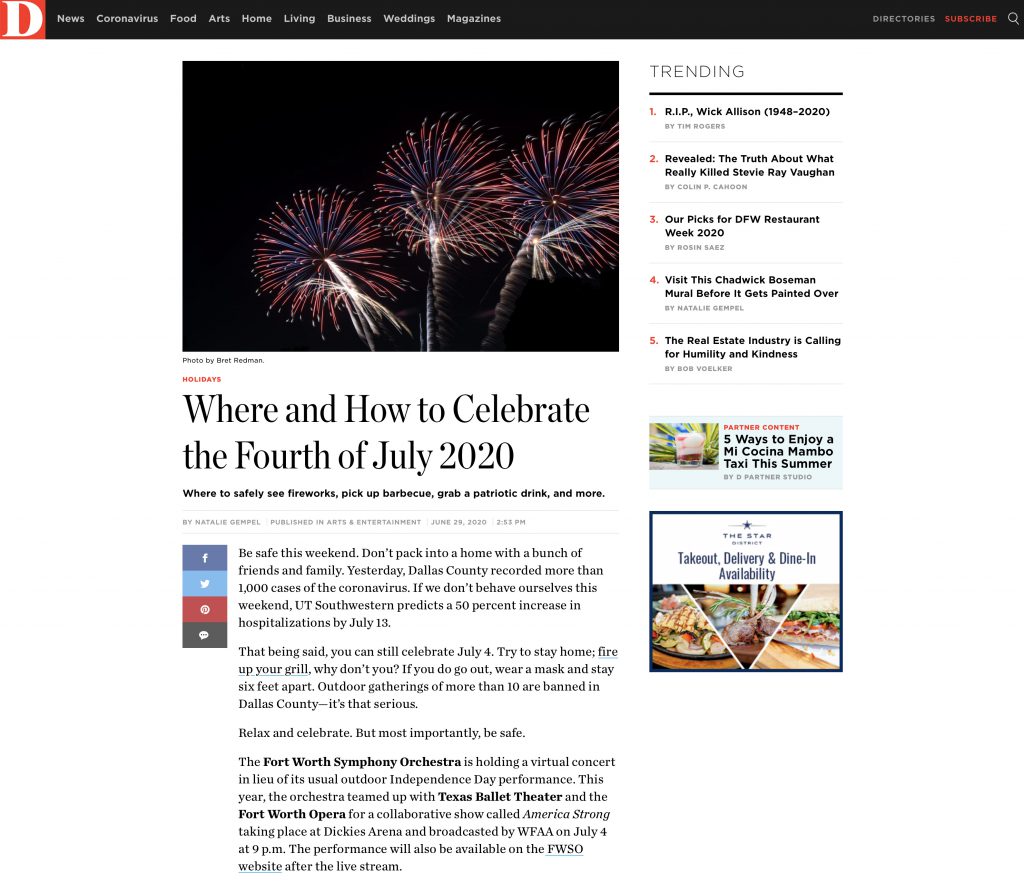 The Results:
By activating a strategic media plan and leveraging media relationships, HCK2 secured 17 pieces of media coverage and 15 published event calendars for the FWSO in less than two weeks. Combined, these placements resulted in an audience reach of more than 12.8 million and more than half a million dollars in PR value. The top media placement was a mention in The New York Times, which published the article both online and in print.
These PR efforts were not only successful in reaching the identified target audiences, the American Strong WFAA broadcast ultimately received 145,000 views, which set a record for the broadcast time slot.