Internet of Things America
Technical Messaging Strategy & Media Outreach
IoT America (IoTA) was created to help bring the advantages of wireless technology to the grossly underserved market rural America. Traditionally characterized as "agricultural" due to the preponderance of large farms and farm cooperatives, this market also includes myriad campus-based groups, including business enterprises, local governments, health care organizations, colleges and universities and more.
Specifically, IoTA combines advanced wireless tracking, data analytics and visualization to help individuals and organizations manage their resources and ecosystems easily and precisely, in real time—from locating equipment, vehicles and livestock; to checking soil, water or crop conditions; or monitoring containers that need to be emptied or filled. These capabilities help customers access the data they need to make decisions that save time, increase efficiency, enhance production, preserve natural resources and protect valuable physical assets.
The Challenge
Theirs was a powerful story, but talking about technology can get complicated—and IoTA's materials were so dense with jargon that their relevance and benefits to customers was completely camouflaged. Additionally, while its offerings served the needs of end-users, IoTA's pathway to those customers was through their existing wireless and broadband carriers. As a result, its messaging had to be multi-dimensional, needing to communicate how it could expand business for the carriers, while also making clear to consumers how its technology could help them save time and money.
The Solution
For help, IoTA leadership turned to HCK2. Our first step was a detailed analysis of the company's existing sales materials and website content, identification of messaging gaps and opportunities for more powerful communication, and the development of an explicit strategy for overcoming the inherent challenges posed by the marketplace and their business model. Our response was a detailed Messaging Hierarchy document that included everything from "Personas" for both the company and its target audiences; clear articulation of IoTA's competitive differentiation and key messages for each audience; potential naming approaches for IoTA offerings, marketing opportunities, and more.
Media Placement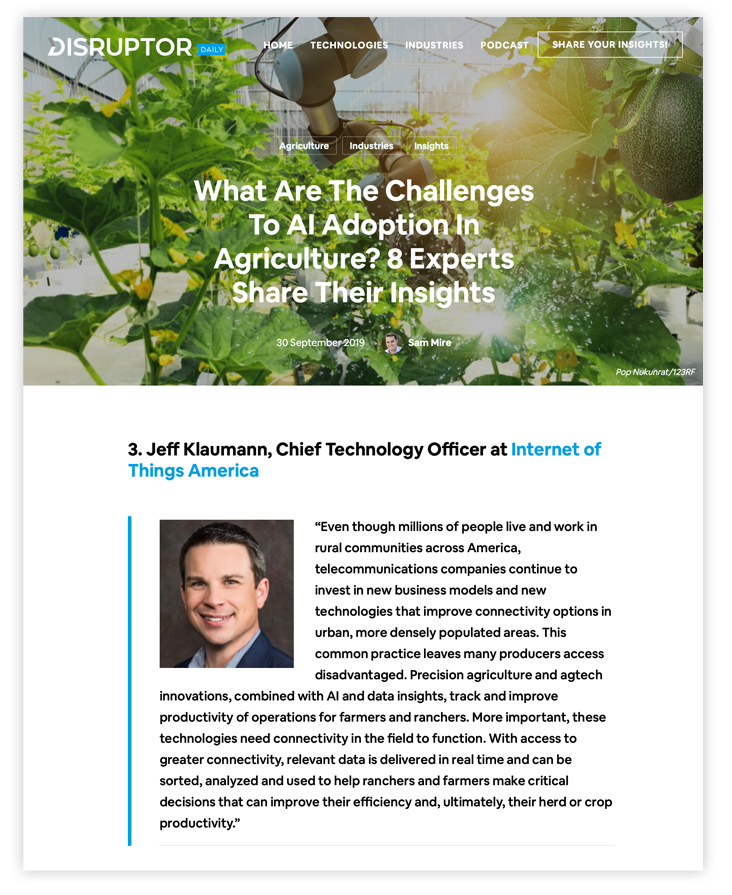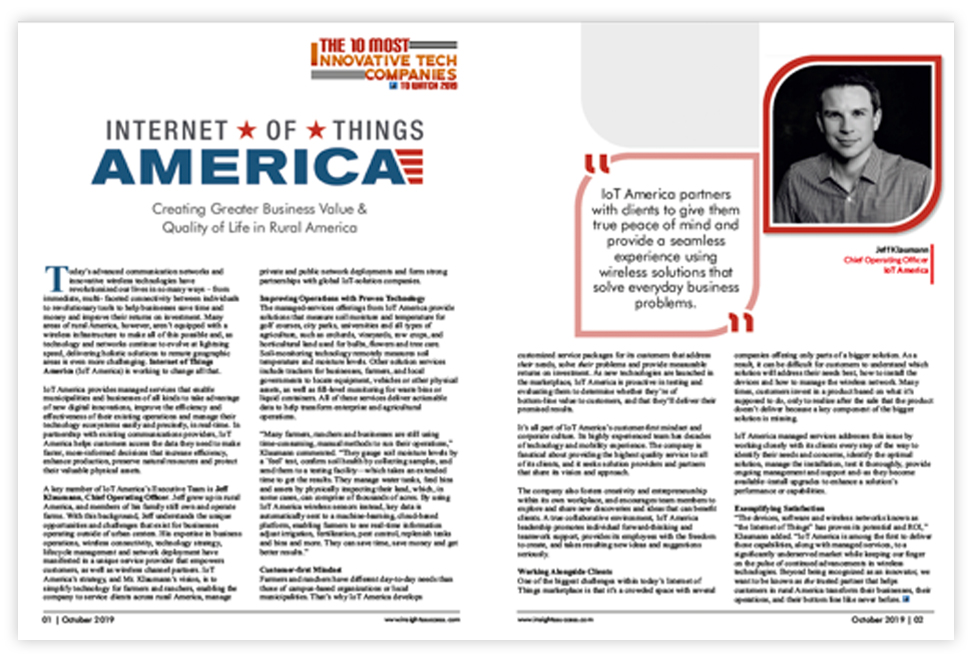 The Results
The clearer, more powerful messaging created by HCK2 helped IoTA achieve 57% more media coverage in 2019 versus 2018. That coverage delivered a PR value equivalent to a 208% return on investment for the most recent quarter measured.