Kaurina's
Modern Consumer Packaging Design
Kaurina's, a family-owned company based in Dallas, Texas, developed its own brand of kulfi, a traditional frozen dessert of Southern Asia. Known as "the dessert of royalty," kulfi is much like ice cream, but is characterized by richer flavors, a more satisfying texture, and low levels of fat, calories and sugar.
Adhering to the original kulfi recipe dating back to pre-1500, Kaurina's incorporates only fresh, all-natural ingredients, is egg-, gluten- and preservative-free, and made using a closely supervised artisanal process that mirrors the original hand-crafted steps.
Although Kaurina's had secured a shelf presence in Dallas-area Costco stores, sales were lagging. That not only posed a challenge to the company's sustainability, it also made it difficult to obtain product placement in other retail outlets.
The Challenge
Kulfi is an unfamiliar term to most consumers outside the South-Asian demographic. Even with greater recognition, Kaurina's was facing multiple competitors in the frozen-dessert category – including "gourmet" brands as well as "health-oriented" varieties.
For assistance, the company reached out to HCK2 for a total rebrand solution—one that would create a unique and engaging identity for Kaurina's in the retail setting and the minds of consumers, and communicate the brand's multiple advantages compared to existing competitors.
The Solution
Recognizing that Kaurina's was surrounded by myriad, better-known brands on the frozen-dessert shelves, HCK2 made the replacement of the product's lackluster packaging a top priority. We presented 3 different packaging concepts, all developed with the goal of maintaining the integrity of the brand, while attracting attention with eye-pleasing graphics and easy-to-identify competitive differences.
Packaging – Before and After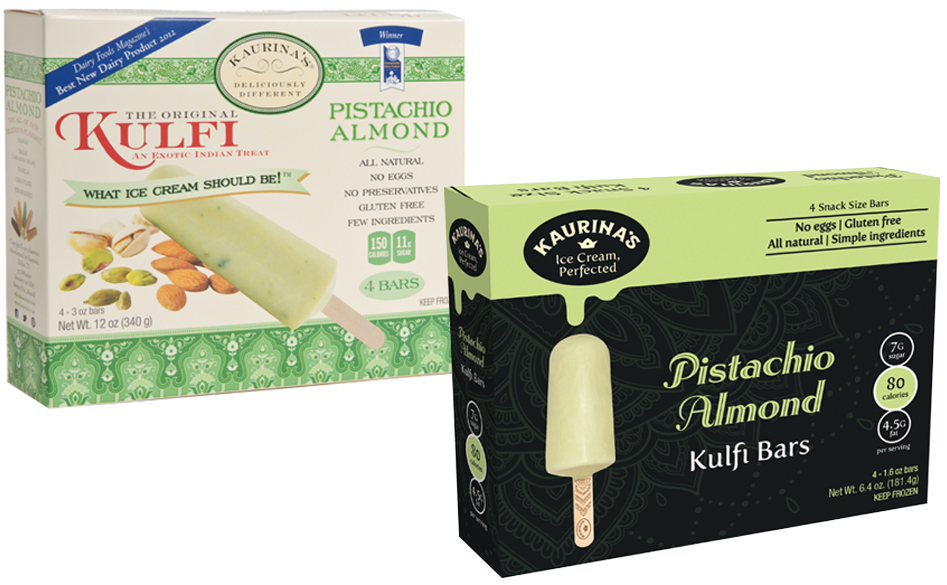 Packaging – Four Pack Full Size Family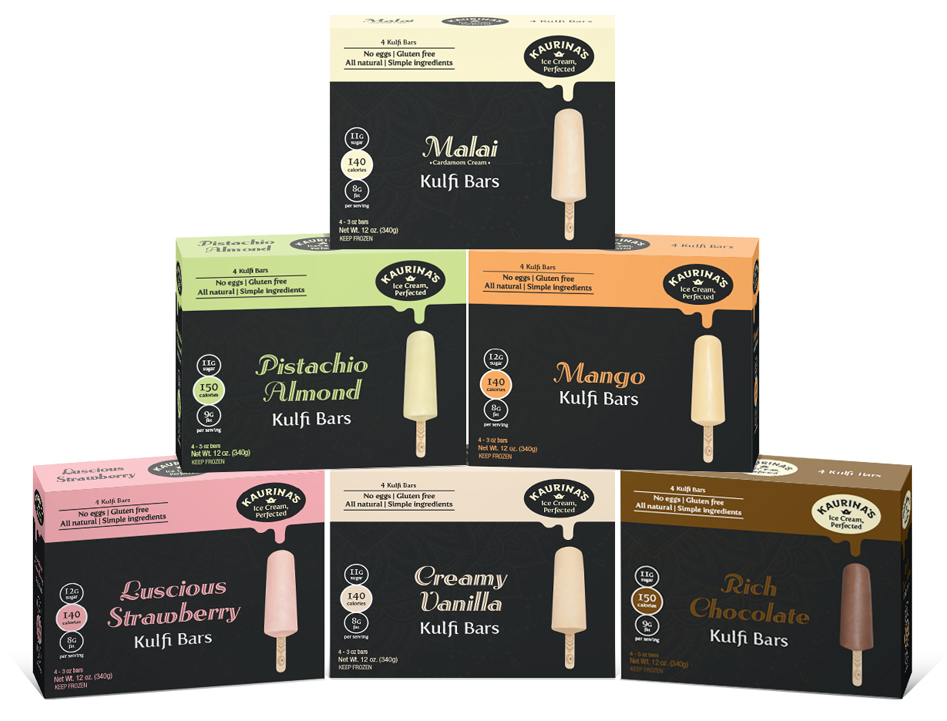 Packaging – Six Pack Snack Size Family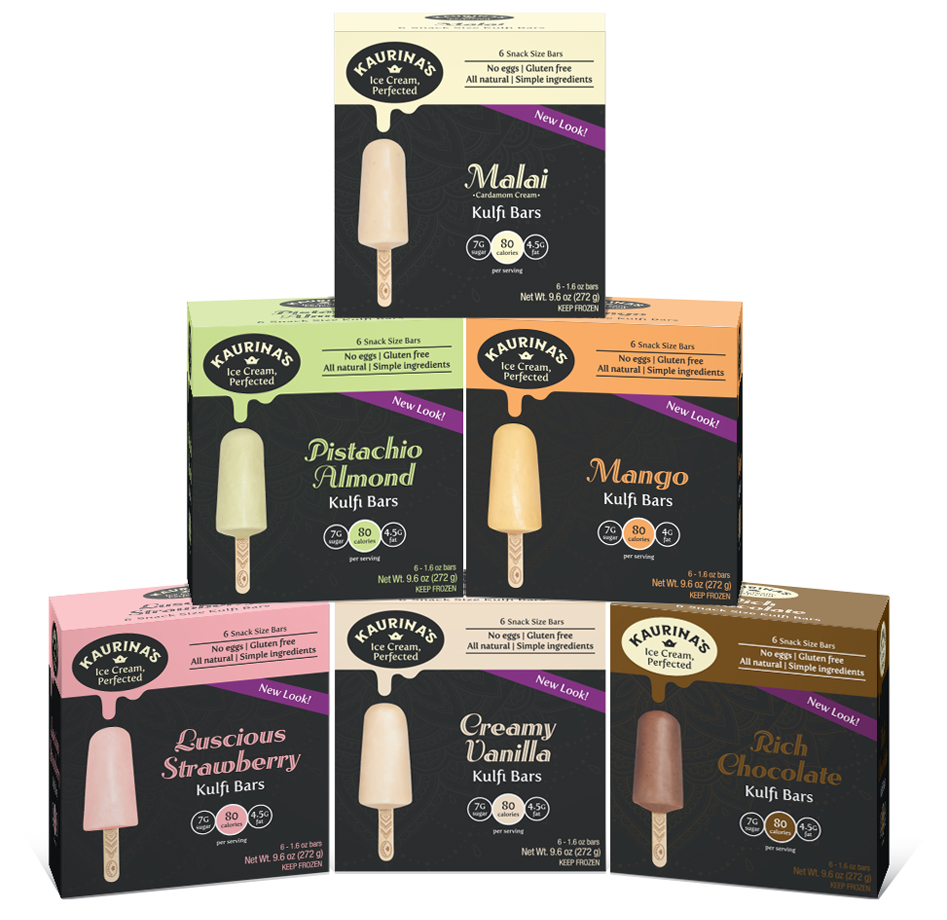 Packaging – Pint and Variety Pack