NTT Data
Product Messaging Strategy & Media Outreach
NTT DATA Services−a division of NTT DATA Corporation−partners with its clients to both simplify and optimize the modern complexities of business and technology by delivering the insights, solutions and outcomes that matter most.
The Challenge
In advance of its 2020 fiscal year, NTT DATA leadership took a step back to evaluate the product offerings most likely to help the company grow top-line revenue. As part of the process, the company organized NTT DATA's 15 product and service offerings into six categories. Then, NTT DATA's communications team partnered with HCK2 to determine how to best communicate those offerings and differentiators and measure them against new corporate objectives.
The Solution
Working with NTT DATA's internal team, HCK2 developed a variety of message-optimization strategies, with an emphasis on specific thought leadership themes to help enhance the company's reputation in alignment with its key business goals. As a team, we worked with NTT DATA to identify primary objectives, along with specific metrics to validate results:
Increase awareness of the company and its priority offerings and verticals
Objectives
Adapt focus to support new service offerings and priority verticals
Support promotion of social responsibility programs through PR and social channels, emphasizing use of values-driven communication
Refine measurement and reporting to more closely correlate the impact of the PR and social media strategies with top-line revenue growth
Metrics
Media mentions and placements
Key messages (offerings) per placement
Percentage of priority vertical placements/TL vs. total
Share of voice comparison among key messages
Social media engagement on messages related to priority offerings and verticals
Demonstrate NTT DATA's unique thought leadership and position company leaders as SMEs to help drive preference and credibility
Objectives
Support increased content creation from SMEs
Grow bench of spokesperson-trained SMEs and thought leaders
Identify and apply for select awards and speaking events
Metrics
Thought leadership placements
Impression quality – TL vs. Placements vs. Mentions
Identify target content creation goals for each priority topic or vertical
Awards and speaking opportunities
Media Placements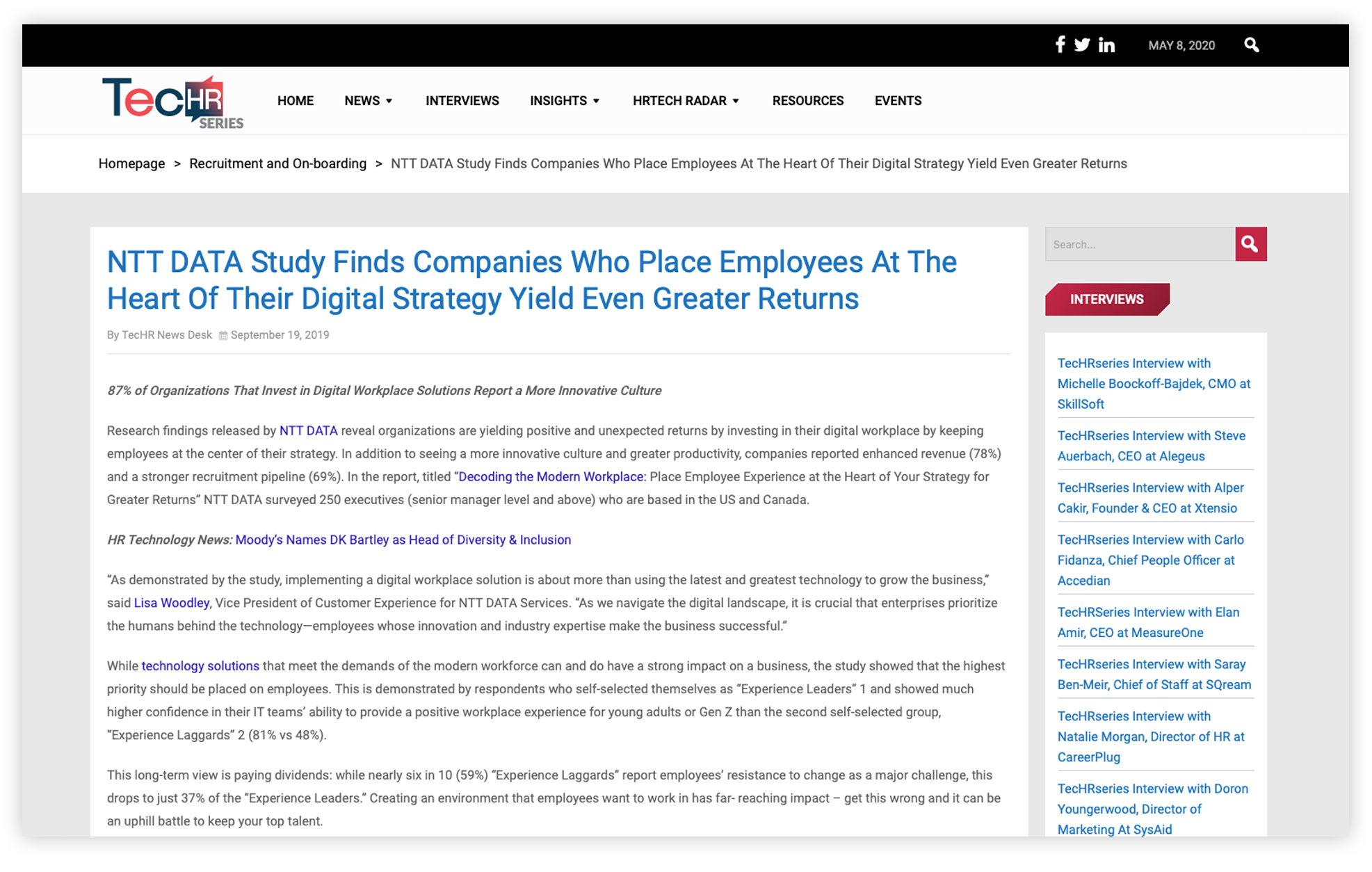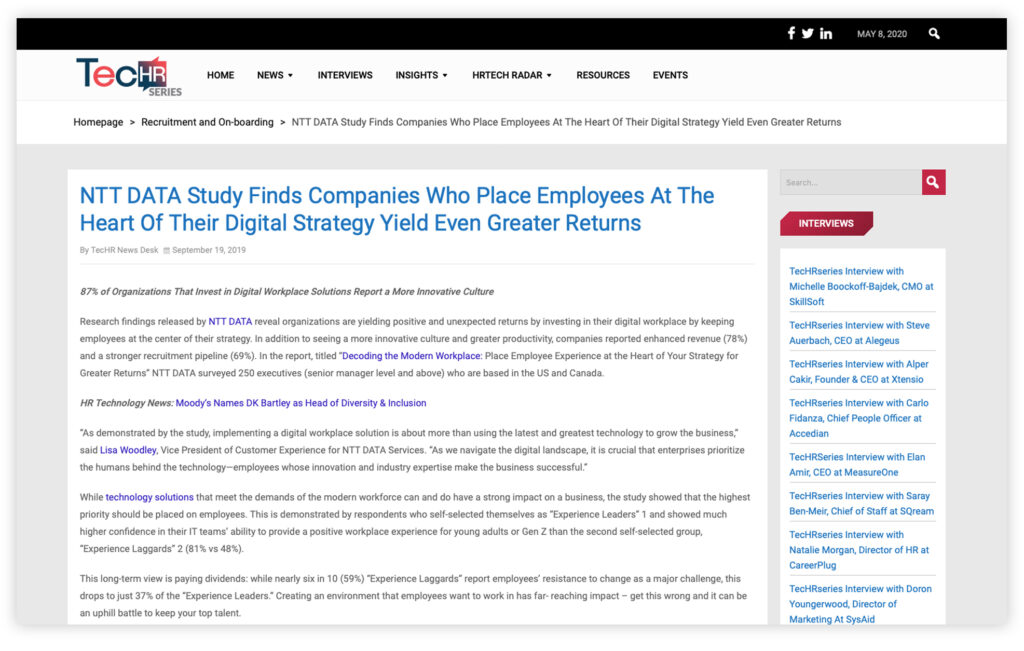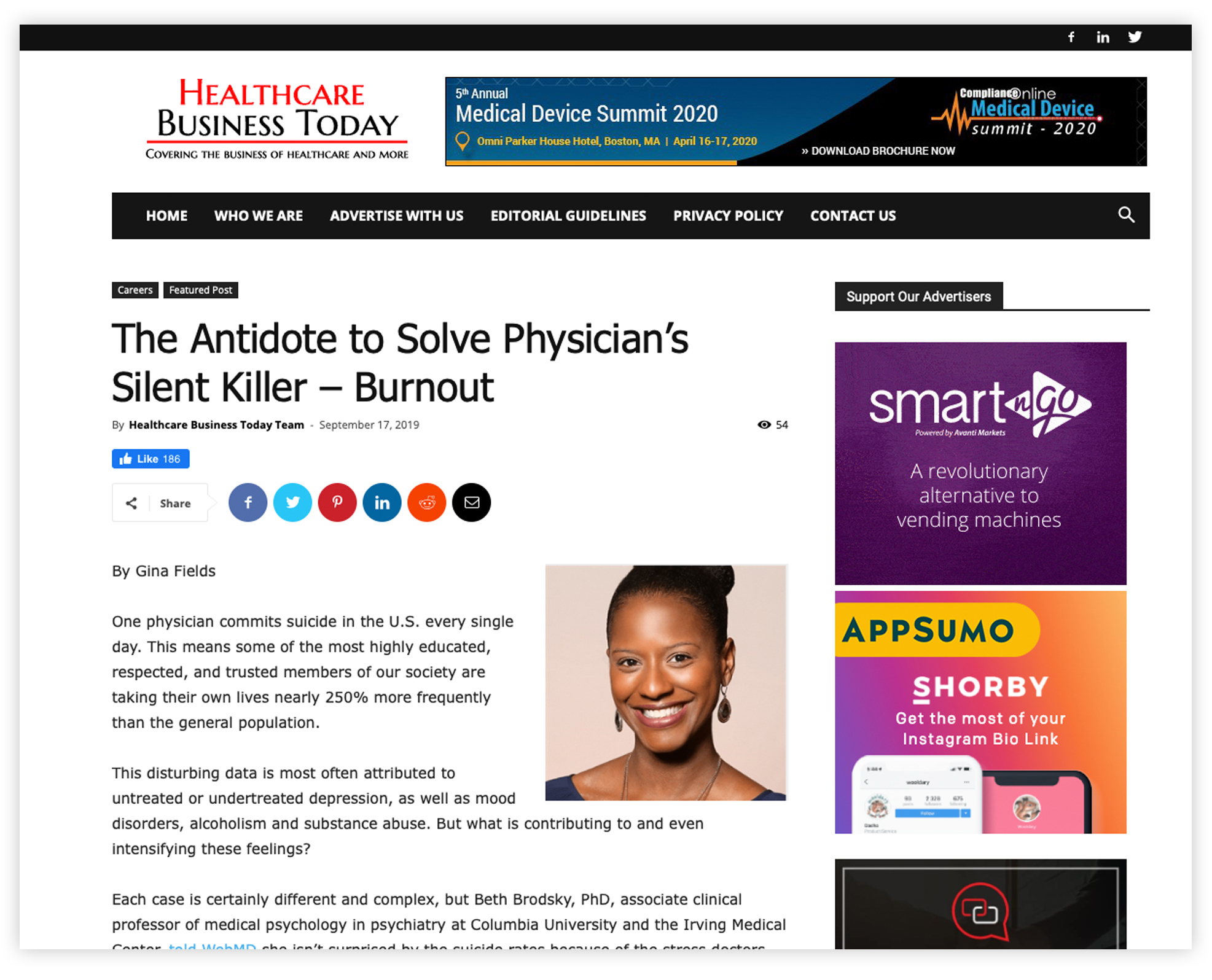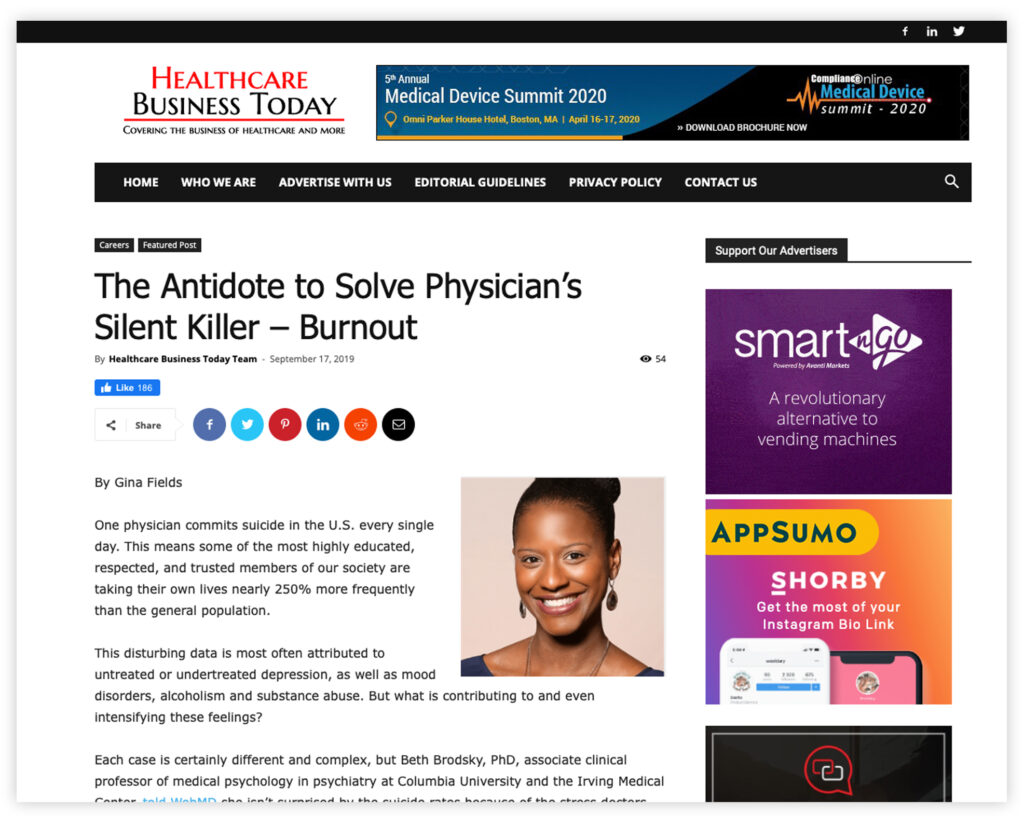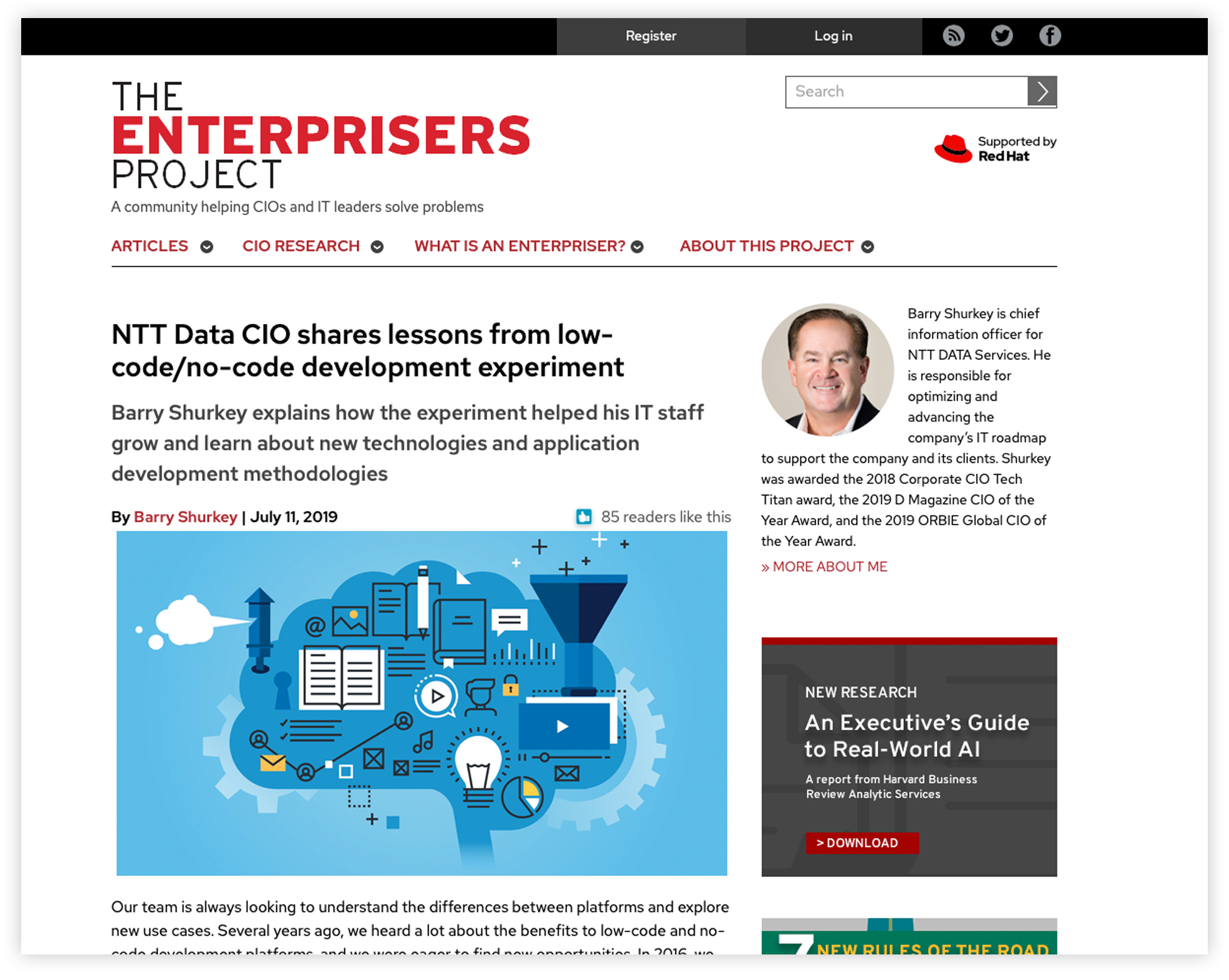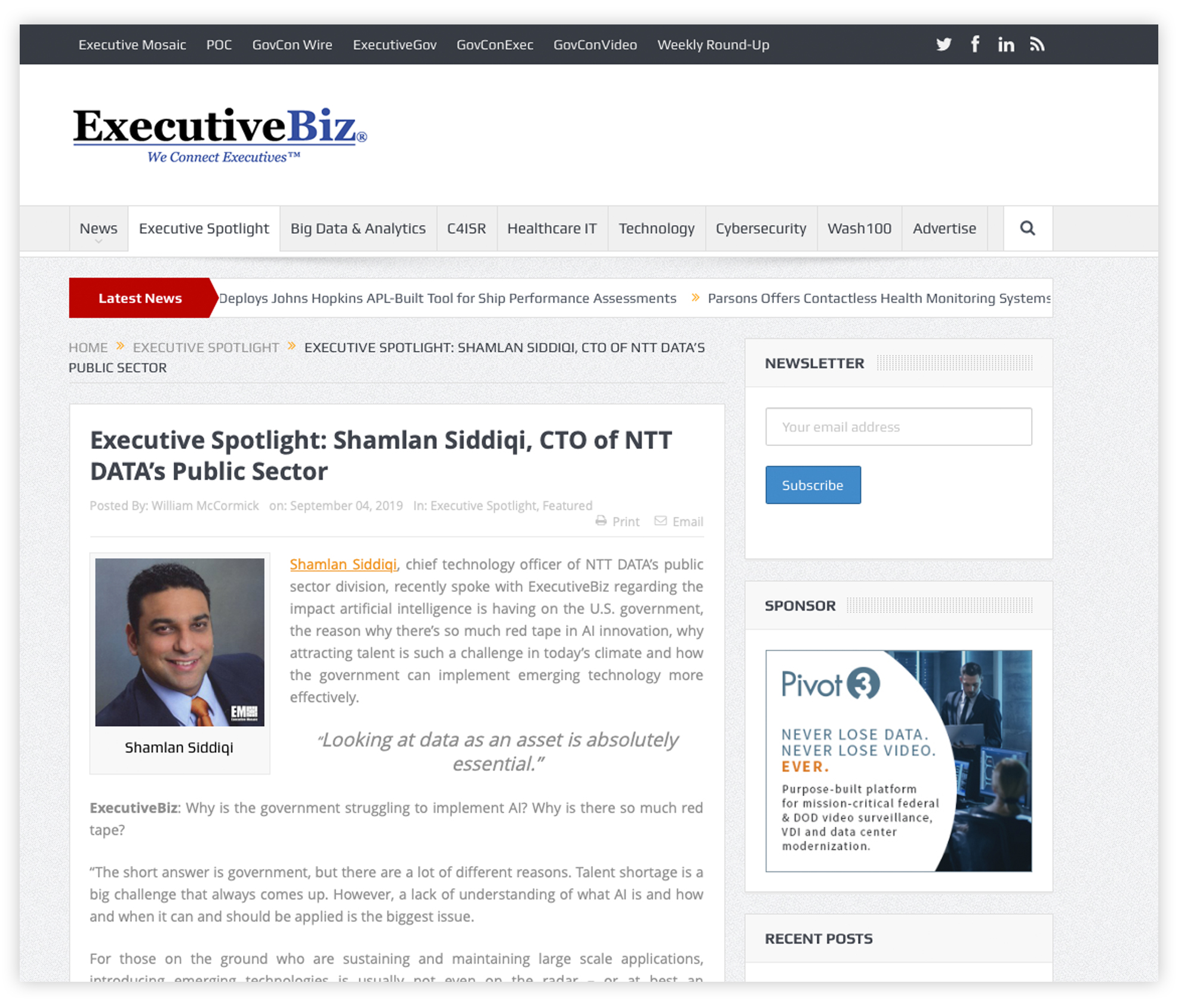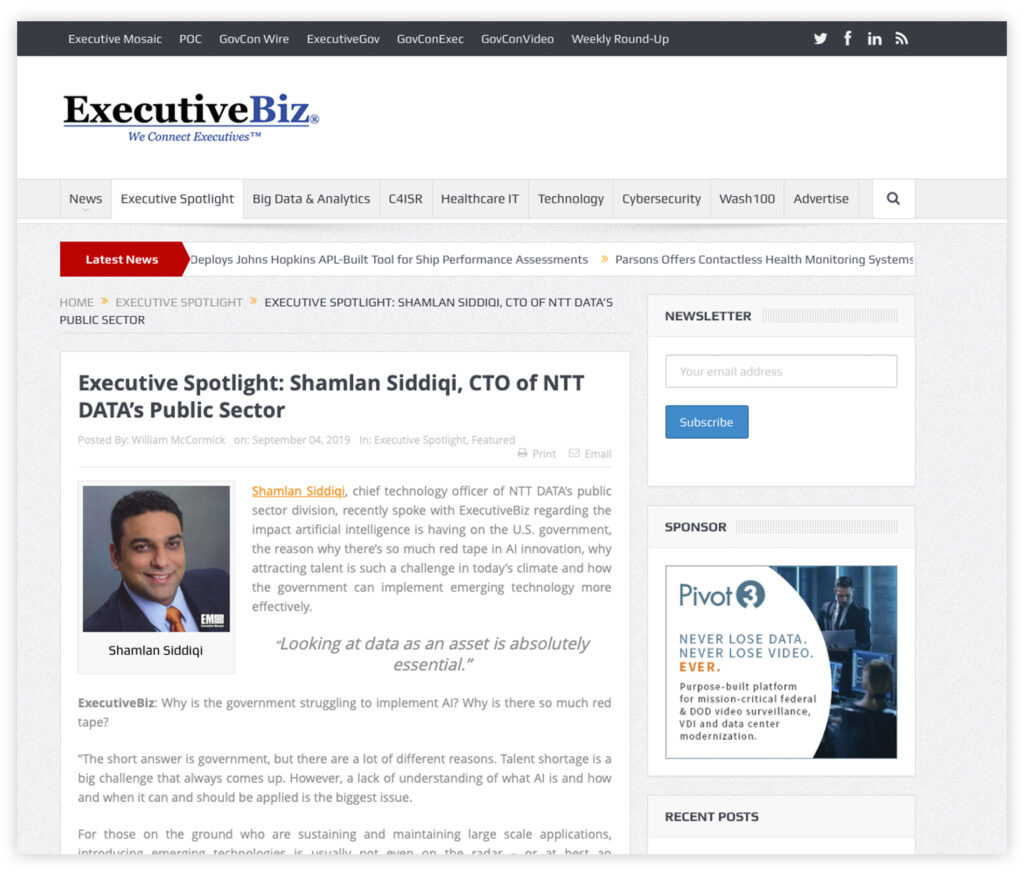 The Results
Within three months after the launch of the new strategic plan, HCK2 achieved a 31% increase in media placements for NTT DATA, and 20% more media mentions. In addition, our PR and messaging efforts helped increase NTT DATA's share-of-voice in thought leadership by 185% quarter-over-quarter (from 7% to 20%) and boosted the company's overall share-of-voice by 4% year-over-year − the highest among all competitors.
NTT DATA Corporation is a Top 10 global business and IT services provider with 120,000+ professionals in more than 50 countries.