Dallas Capital Bank
"Random Acts of Kindness" 2019
Dallas Capital Bank was founded in 2015, specifically, to serve the needs of businesses, entrepreneurs, family offices and professionals throughout the Dallas Metroplex. In addition to customized financial solutions, advanced technology and top-notch service, a major cornerstone of its corporate culture is relationship-building—from the bank's clients and immediate connections to the Dallas community at-large.
The Challenge
In April 2019, the bank participated in the National Random Acts of Kindness Week by offering each employee a $25 VISA® gift card to share with someone in the community as a token of assistance or appreciation. Everyone from tellers to C-level executives joined in, and they turned to HCK2 to help celebrate their team and show "How Dallas Does Kindness."
The Solution
Leveraging the bank's Facebook and LinkedIn channels, HKC2's Social Media team created posts that helped bring attention to the wide variety of gifting acts, which included helping a family fostering a child, contributing dry-erase markers to teachers at Indian Creek Elementary School Junior Achievement, paying for a stranger's groceries, purchasing new books to donate to the library at Children's Medical Center in Dallas, having Tiff's Treats cookies and milk delivered to the North Central Station of Dallas Police Department, and so much more.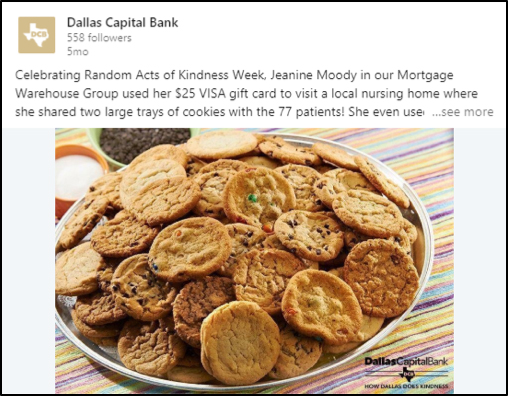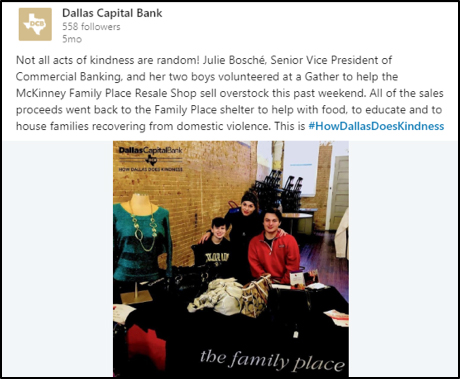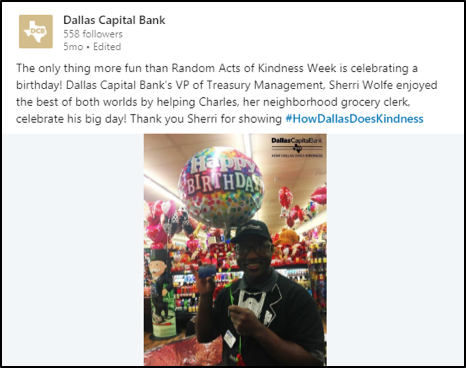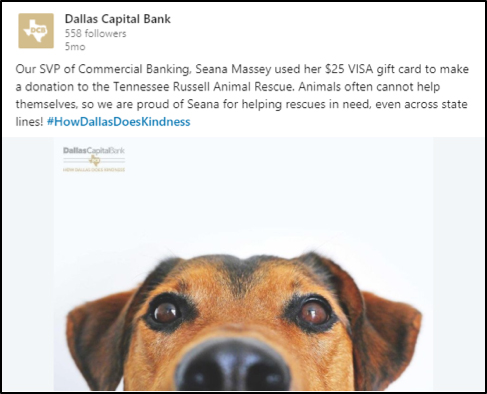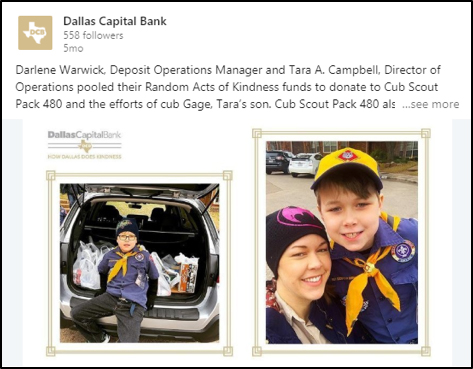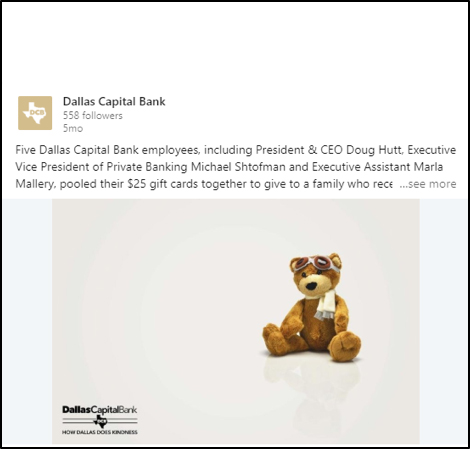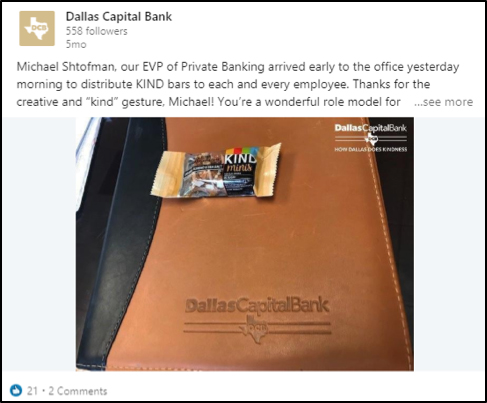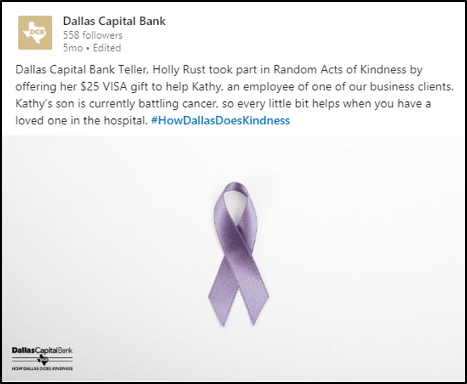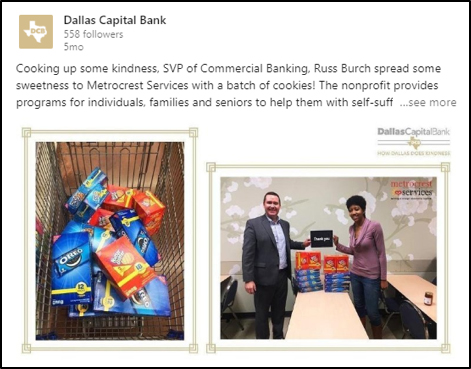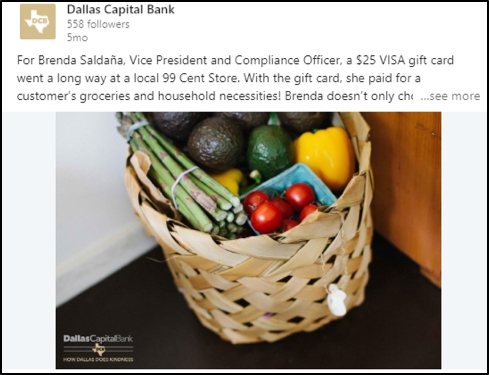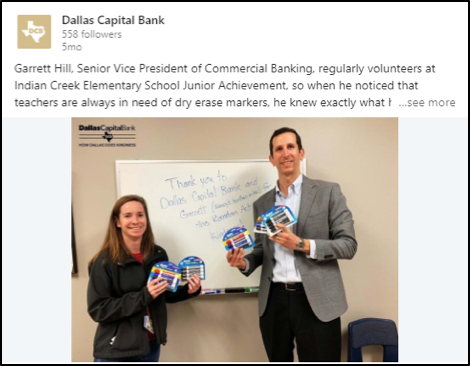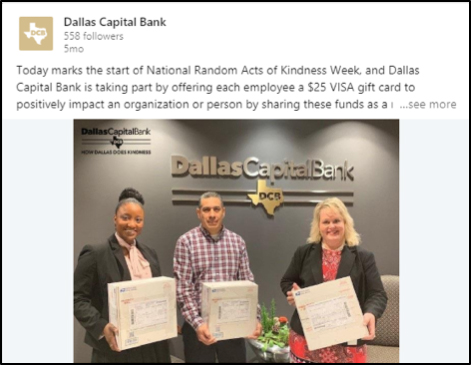 The Results
In just six days, the bank's social media channels logged 7,205 impressions, 4,340 reach, 48 viewer reactions, a 3.13% click-through rate (CTR), and an average engagement rate of 5.41%.