Texas Health Aetna
Thought Leadership
Leveraging the strengths of Aetna insurance and Texas Health Resources, Texas Health Aetna offers a simpler, better approach to health care in the Dallas-Fort Worth community. This local plan pushes the status quo of traditional health care plans and systems with comprehensive and integrated care solutions close to home.
The Challenge
Texas Health Aetna was interested in increasing its brand awareness on both a local and national level in order to attract new members to its health insurance program.
The Solution
HCK2 implemented a thought leadership strategy that included a mix of media relations, contributed-article placement, award submissions and speaking opportunities to showcase Texas Health Aetna's impact in the health insurance space. The HCK2 team carefully researched and vetted a variety of opportunities to ensure connection with the right target audiences and maximum ROI on any paid investments. 
Media Placement Samples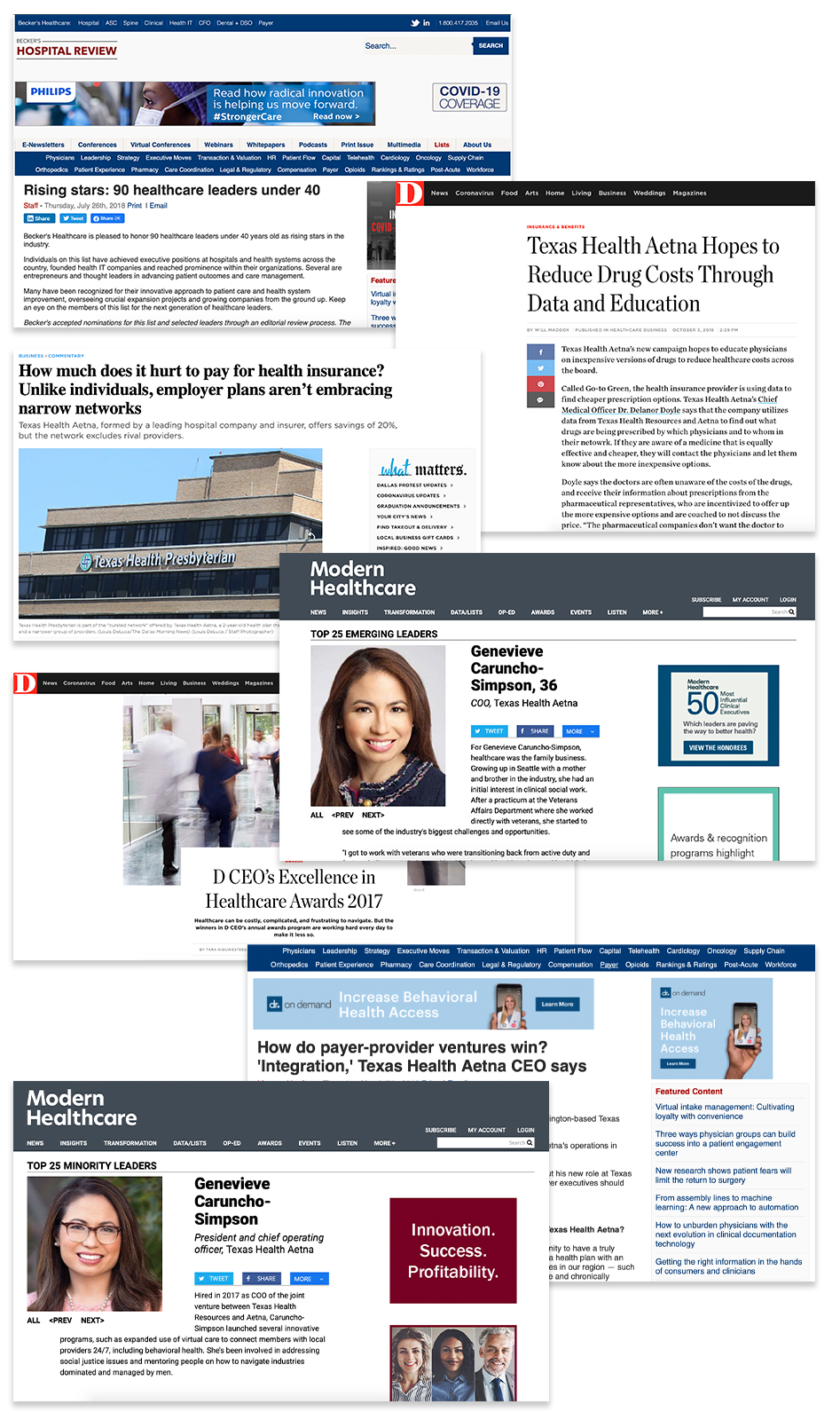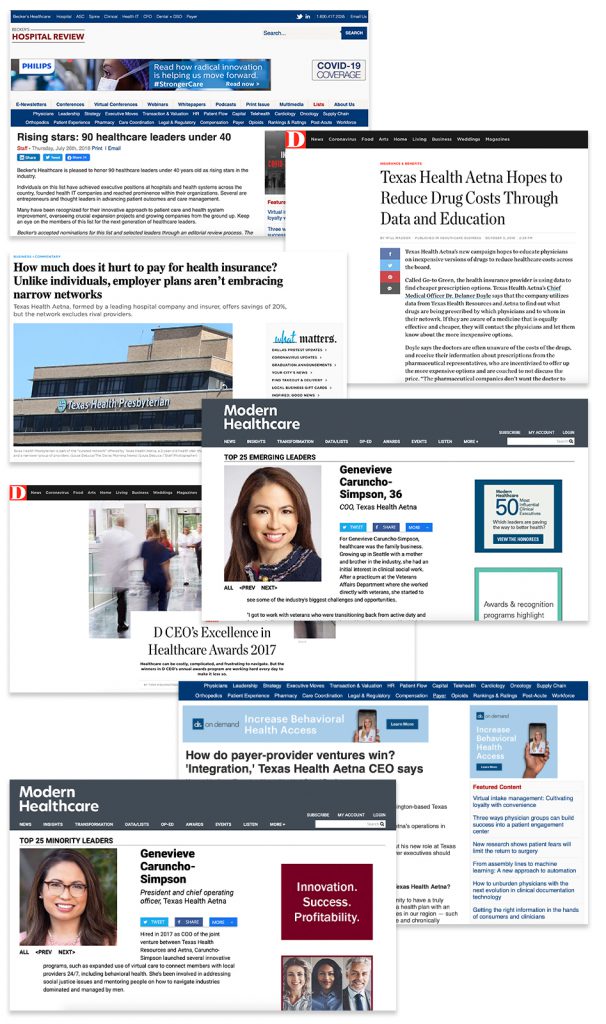 The Results
Over the course of three years, HCK2 secured 80 media placements for Texas Health Aetna in a variety of leading Dallas-based and national trade publications, including D CEO, The Dallas Morning News, Becker's Hospital Review, Modern Healthcare and more.
Additionally, HCK2 secured 16 speaking opportunities for Texas Health Aetna leadership − most significantly, an address by the company's Chief Medical Officer at the 2019 Greater Dallas Healthcare Diversity Summit. HCK2 also drafted and submitted applications for 22 local and national awards on behalf of Texas Health Aetna. Due to these efforts, Texas Health Aetna's President and Chief Operating Officer was recognized as a 2017 "Modern Healthcare Up and Comers" finalist, a 2018 "Becker's Hospital Review's Rising Star: 50 Healthcare Leaders Under 40" and a 2020 "Modern Healthcare Top 25 Minority Leader." Furthermore, Texas Health Aetna won the 2017 D CEO Excellence in Healthcare award for "The Outstanding Healthcare Deal," and was a 2019 finalist in the D CEO Excellence in Healthcare award for its Anytime-MD app.