Urban8
Comprehensive Grand Opening
Urban8 is a free-standing, local food court with a passion for serving chef-driven, healthier dining options. With eight unique menus under one roof, Urban8 provides a wide variety of wholesome cuisine that will satisfy all cravings at an affordable price.
The Challenge
Urban8 partnered with HCK2 to establish the restaurant concept within the local community and drive traffic to its grand opening event through PR and digital advertising initiatives.
The Solution
HCK2 leveraged its relationships with local media and messaged Urban8's dining concept effectively to garner media interest and coverage. Additionally, HCK2's digital team distributed direct mail to geo-targeted areas and coordinated digital billboards with directional and brand awareness messaging.
Billboards


Door Hangers and Free-standing Inserts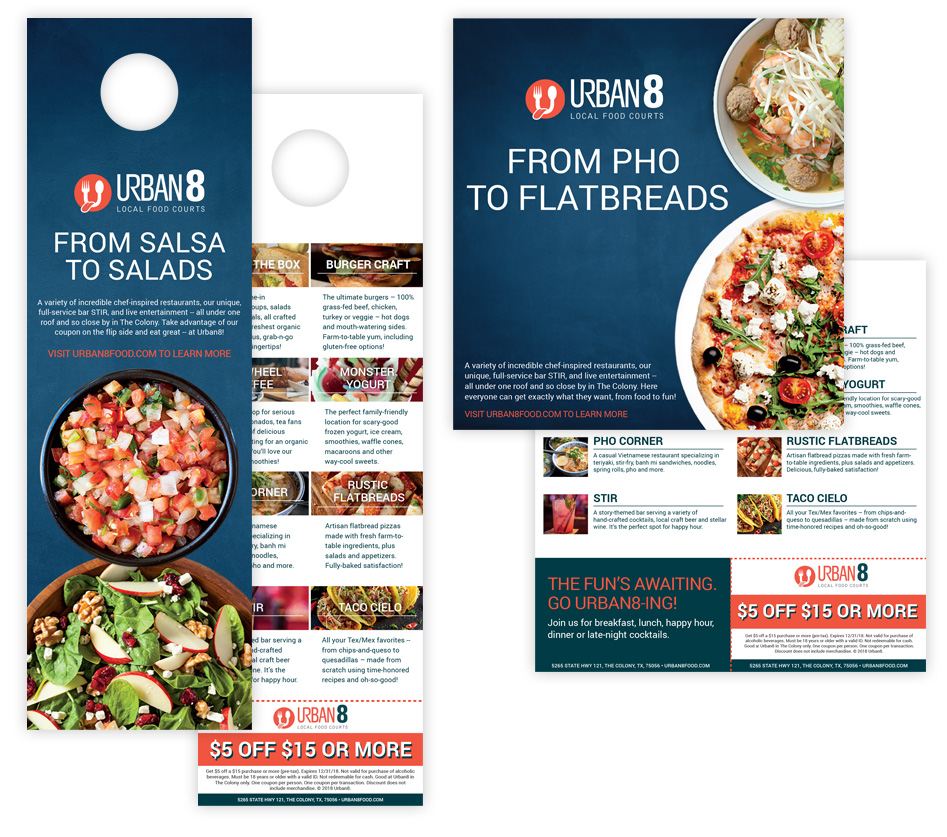 Media Placements & Social Promotions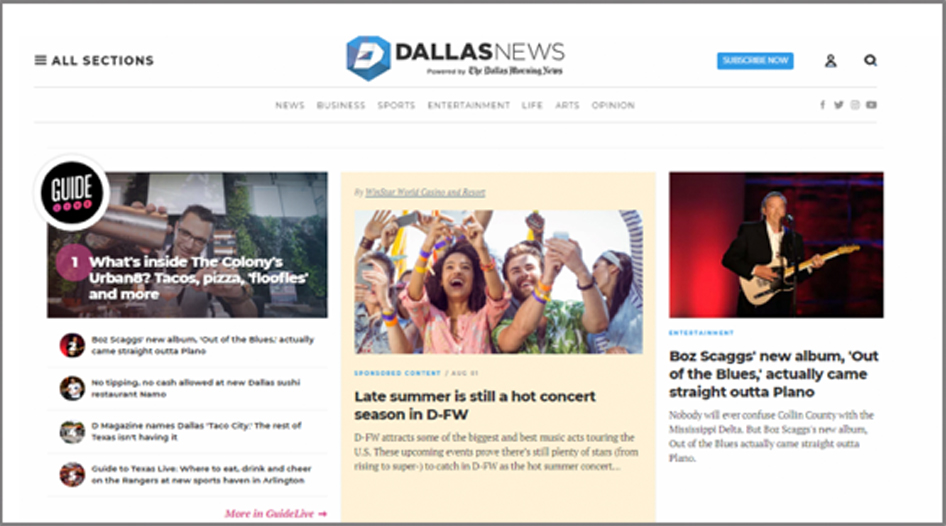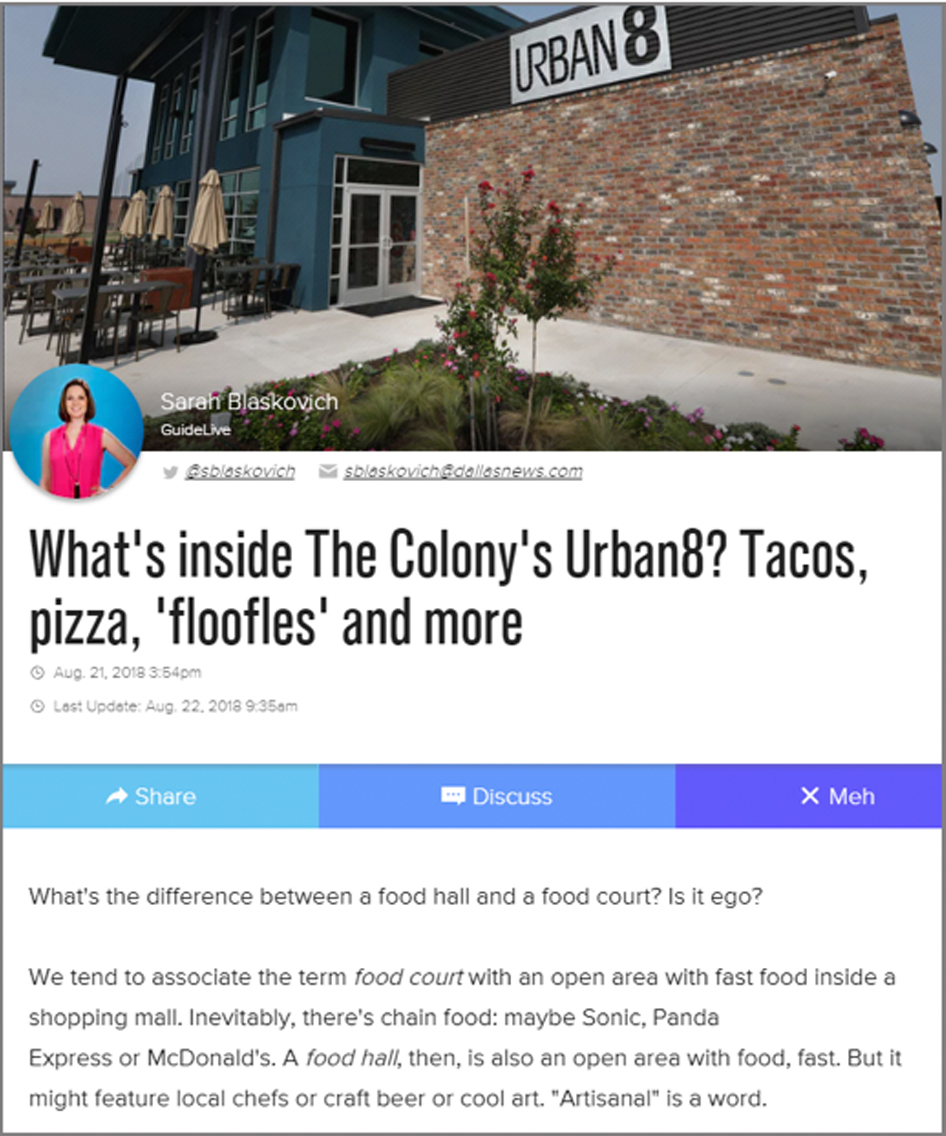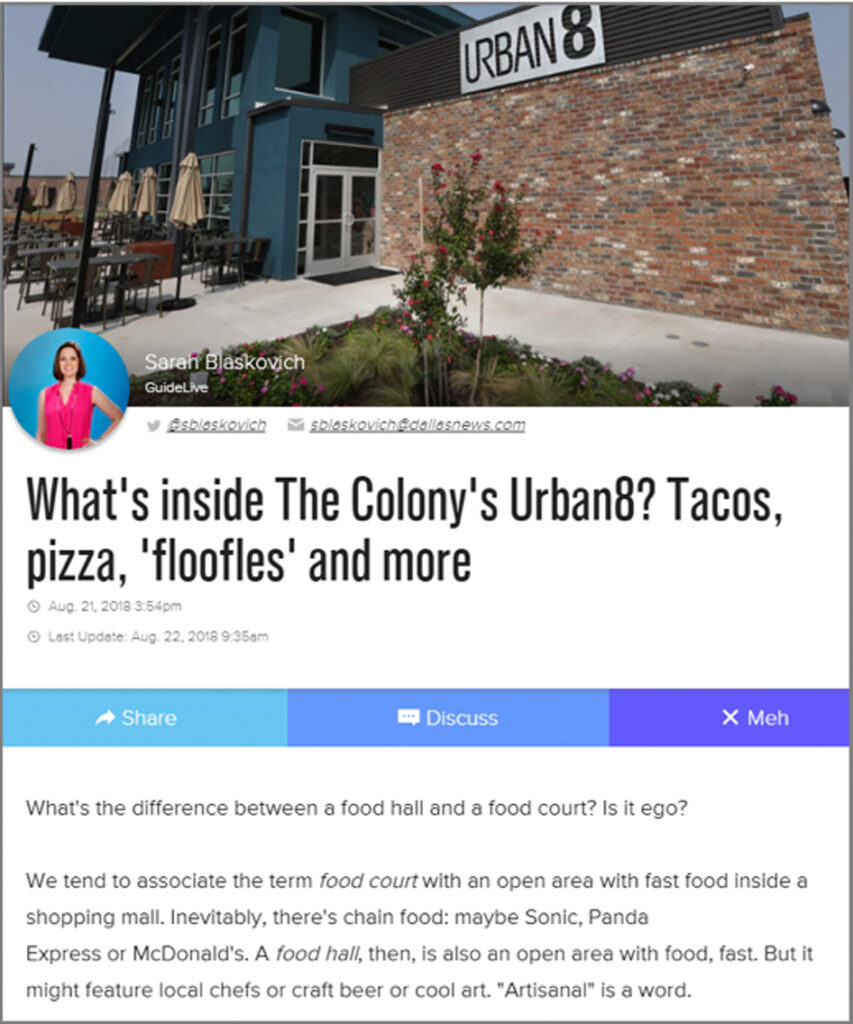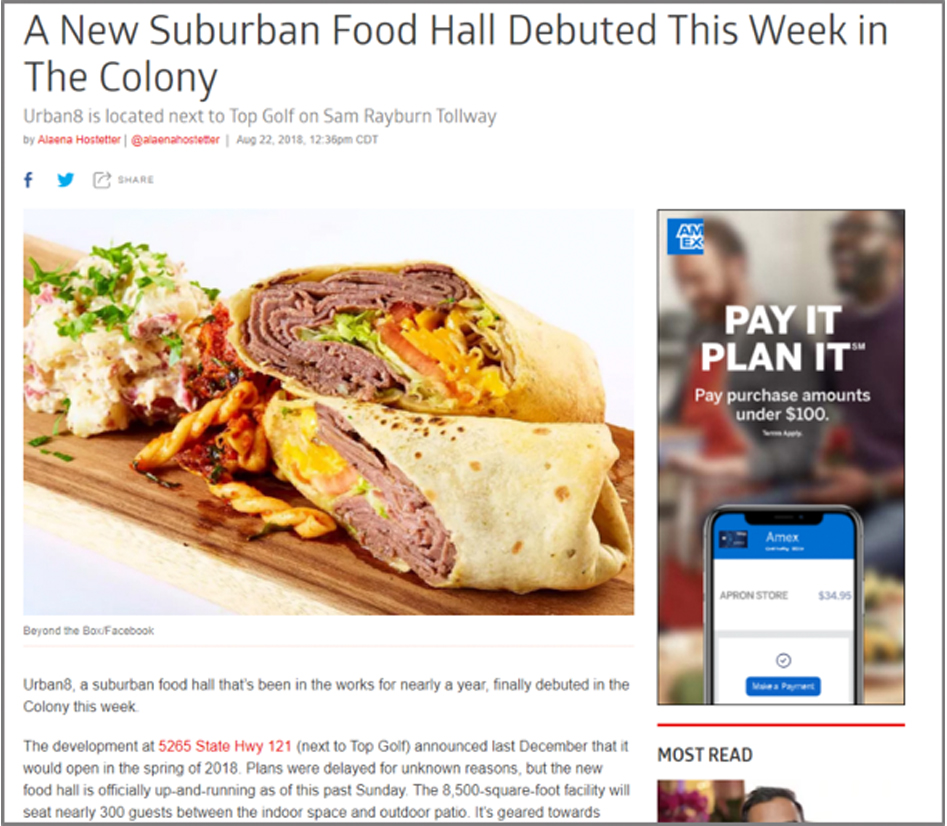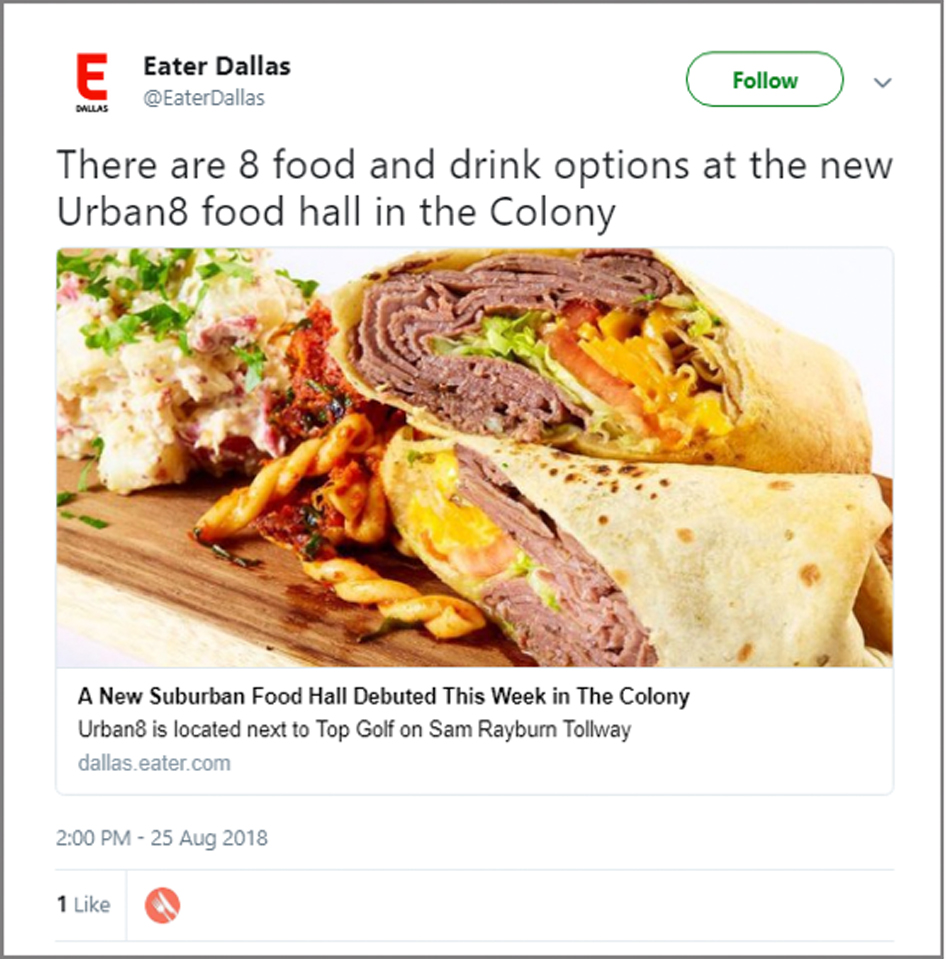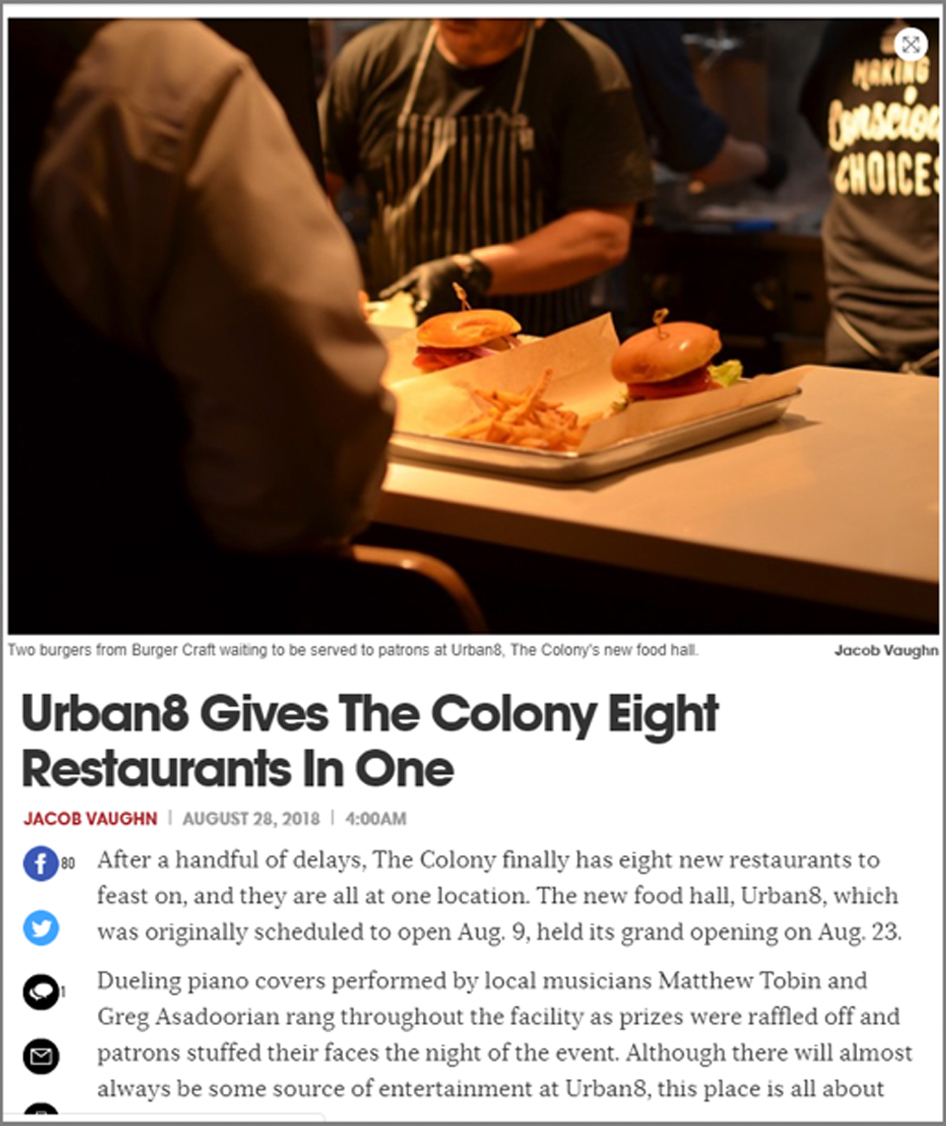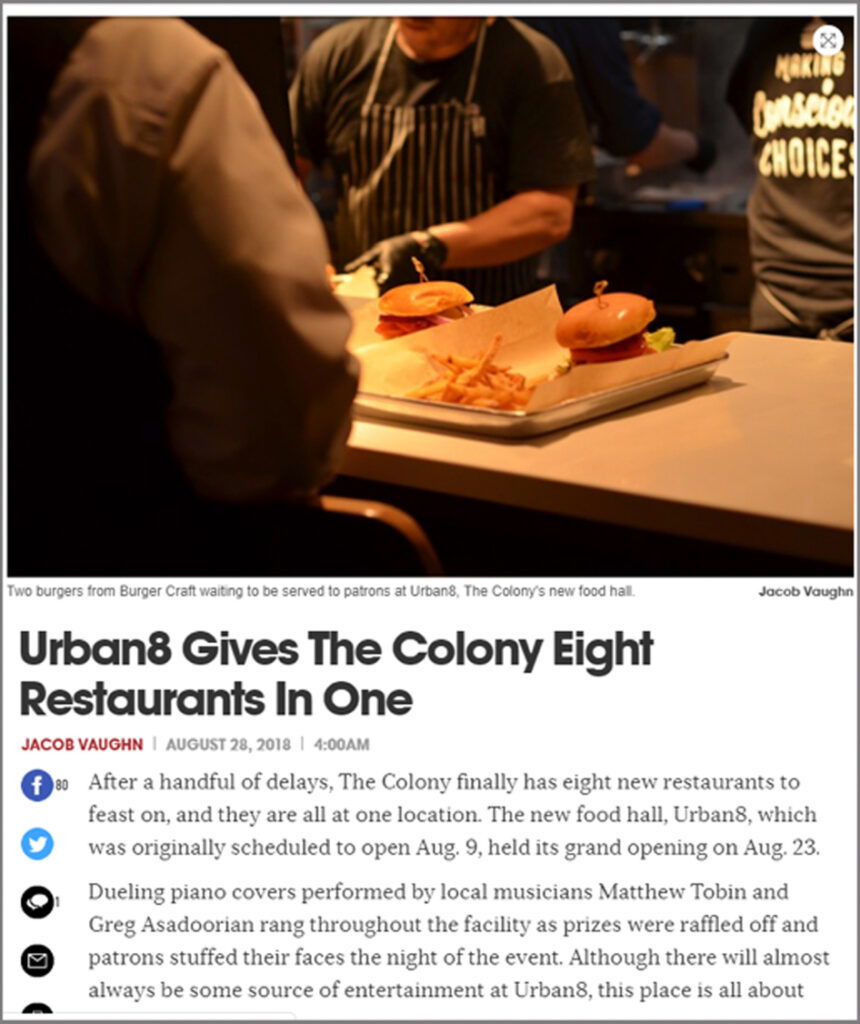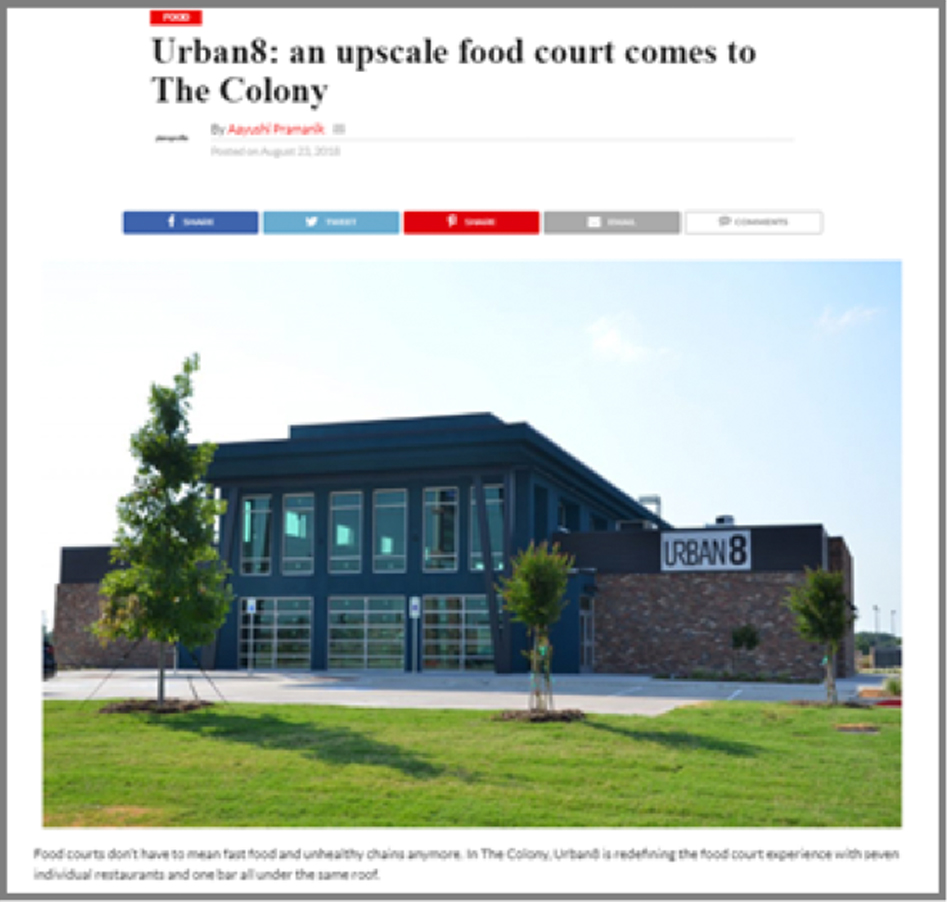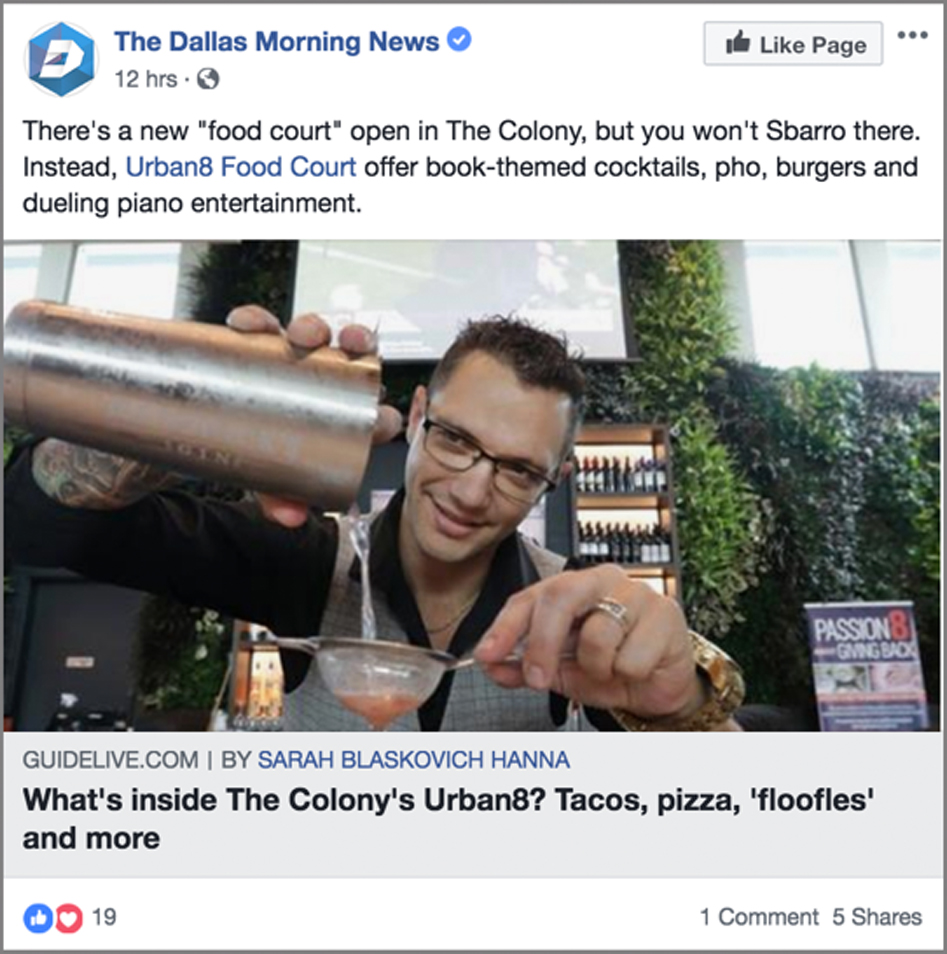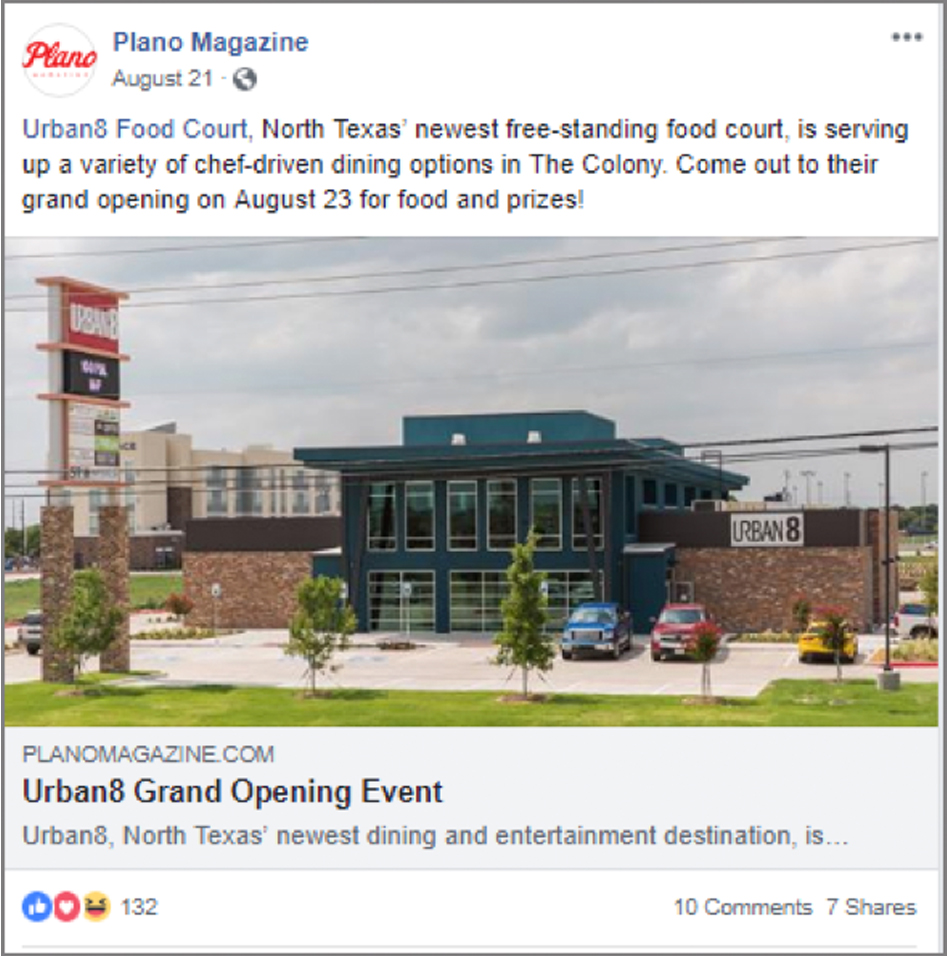 The Results
Urban8's grand opening event was a major success and the food hall was packed with customers all night long. Within just one week of promoting Urban8's grand opening, HCK2 secured 4 media tours or interviews and 21 unique media placements, with 57% of the coverage running in tier one news outlets. Additionally, this coverage equated to an audience reach of approximately 2 million and PR value of $100K+. On the advertising front, the digital billboards received 1.4 million out of home impressions and the direct mail reached 159,200 individual homes.
The grand opening event also received 39 mentions on Facebook, Twitter and Instagram from 18 different accounts, including Tier One outlets such as The Dallas Morning News, Eater Dallas, GuideLive, Plano Magazine and Plano Profile.