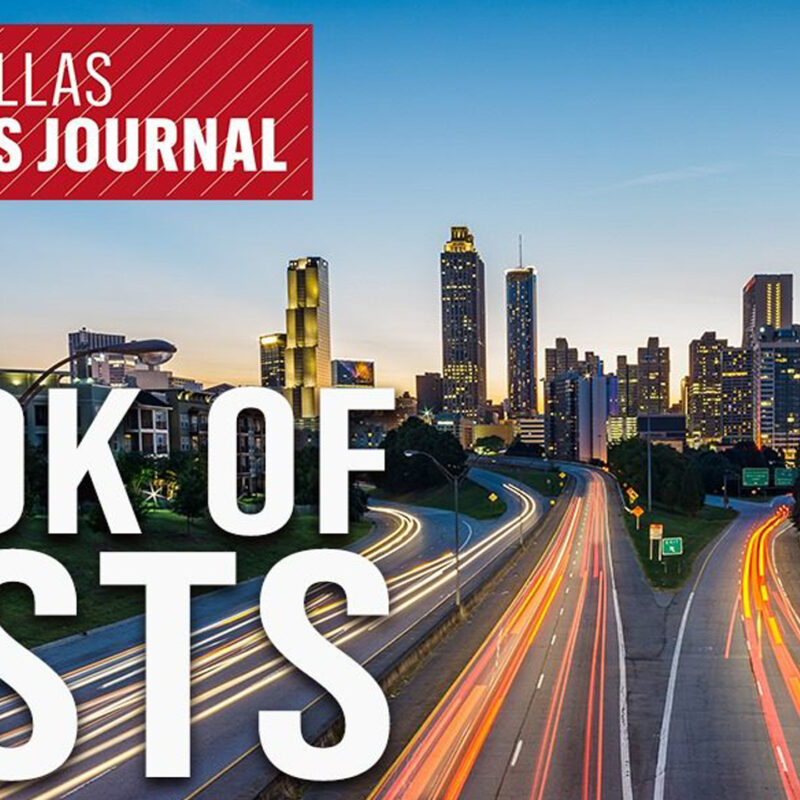 HCK2's Revenue and Size Earn Rankings from the Dallas Business Journal
ADDISON, TX (Aug. 27, 2019) – By virtue of its increasing revenue and size, HCK2, a Dallas marketing communications agency, is prominently featured in two categories in the 2019 edition of the Dallas Business Journal's Book of Lists. In the PR Firms category, measured by revenue, the agency ranks fourth. In the Advertising and Marketing Firms category, measured by number of employees, the agency ranks ninth.
The Dallas Business Journal annually surveys public relations, marketing and advertising firms in North Texas and releases the rankings in August. In the PR Firms category, HCK2 has enjoyed 20 consecutive years as a top-10 ranked agency and for each of the past 10 years has achieved a top-five ranking.
"Our inclusion in this year's Book of Lists is not only an honor, but marks a significant milestone for our agency," stated Heather Capps, HCK2 President and CEO. "Our consecutive appearances on these prominent lists are a direct result of our collaborative approach to the client-agency relationship, where our dedicated staff forges lasting and valuable partnerships with our clients. We're proud to call North Texas home and look forward to many more years of producing high-quality work that achieves measureable results for our clients."
HCK2 has continually grown in size and revenue since its founding in 1998. HCK2 is proud to list NTT DATA Services, 7-Eleven, Norma's Cafe, runDallas/Dallas Marathon, The Dallas Opera, CC Carpet, Texas Health Aetna and Zix Corporation among its clientele.
HCK2 has also been recognized by the Dallas Business Journal for its leading presence among the top women-owned companies in North Texas every year for the past decade.
About HCK2
HCK2 is a Dallas marketing communications agency known for its excellence in strategy, creative, web, public relations and digital/social media work. During the past two decades, the agency has built a diverse client portfolio across B2B, B2C, non-profit and government sectors, ranging from global billion-dollar businesses to regional operations, most of which have headquarters or a major presence in North Texas. Companies turn to HCK2's team to help address a specific business challenge, opportunity or organizational trigger, such as a product launch, rebrand, merger or acquisition, anniversary or crisis situation. For more information, visit www.hck2.com.